McLaren's stunning new Ultimate Series roadster skips the windshield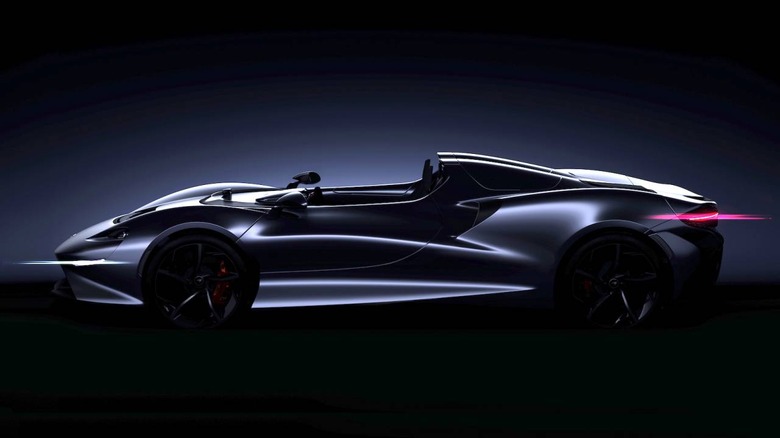 McLaren has revealed its newest supercar, a seductive new roadster that will join the British automaker's Ultimate Series in 2020. Making its debut – in teasing preview form, at least – at Pebble Beach in Monterey, CA today, the new McLaren is yet to be officially named, but we're too busy marveling at the design to be worried about that.
It's a two-seater, open cockpit roadster, which McLaren says will bring back the pure feeling of roofless driving. The car company has convertibles in its line-up already, of course – most recently including the 600LT Spider and 720S Spider – but none promise quite the access to the open air that this new roadster does.
That's because not only does it lack a roof, but a windshield too. There's a vestigial wind deflector where you'd expect the front glass to begin, but that quickly gives up on promising anything but the most basic of protection. The rest of the cockpit is open and exposed.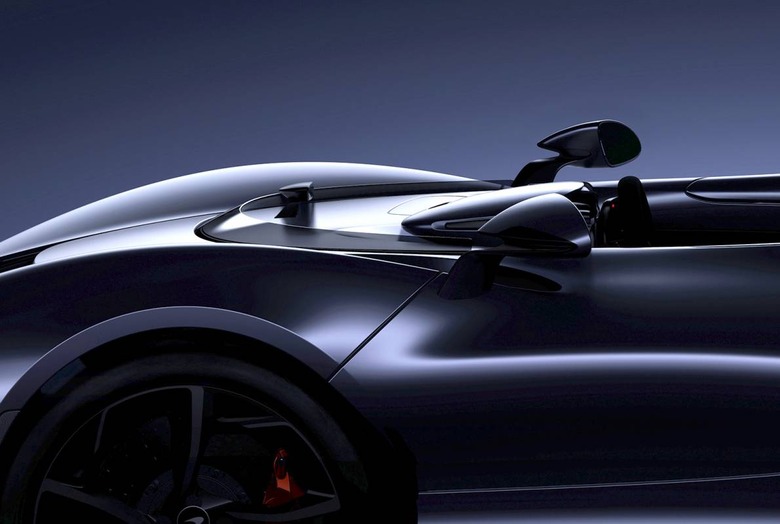 Entry comes courtesy of new, low-profile dihedral doors, but we'd not be surprised if eventual owners opted to Starsky & Hutch matters and just hurdled over the top. With only a single image so far, there's no telling exactly what the cabin itself will be like. Our guess would be something relatively pared back, even if few of these cars are likely to be left out in anything but the nicest of weather.
Or, indeed, left standing still. McLaren says it plans to use a version of the twin-turbo V8 that it currently drops into the Senna. Considering that squeezes out 789 horsepower and 590 lb-ft of torque from its 4.0-liters, it's hard to see that decision as being a bad thing.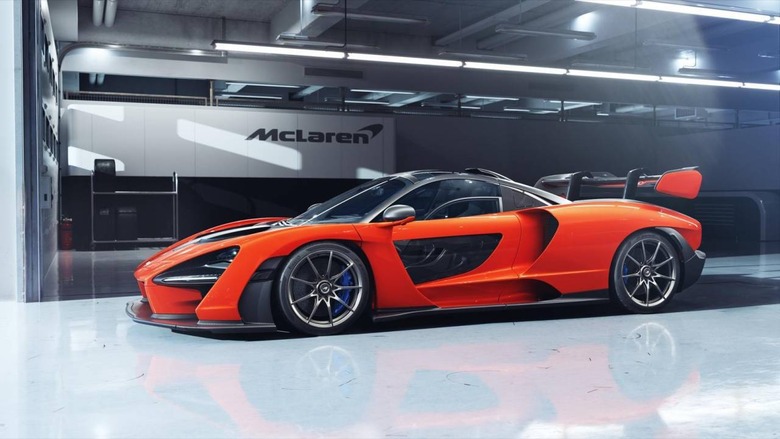 Around that there'll be the lashings of carbon fiber that McLaren has made its hallmark, taken to a fitting extreme. Loosing the windshield and roof will probably help with the automaker's promise that this will be the lightest car it has ever produced.
Few will get to experience it, mind. Only 399 examples of the new McLaren will be manufactured, after it comes to market in late 2020. Pricing is expected to fall somewhere between the Senna and the McLaren Speedtail, the automaker teases, which gives the roadster a roughly $1-2.7 million range in which to play.
No matter the price tag, McLaren is unlikely to struggle to find buyers. The Ultimate Series has offered some of the rarest – and most appealing – cars from the automaker, starting out with the McLaren F1 and P1, and then most recently the Senna and Speedtail. It's the British firm's category for its most exclusive and advanced vehicles, and has variously debuted its work on performance hybridization, form-shifting bodywork, and other cutting-edge technologies.
McLaren says it will be taking expressions of interest from potential buyers during Pebble Beach this week, so if you have a couple of million burning a hole in your pocket and a taste for the open-air, now's your time to strike. Just make sure to save a little for some driving goggles.