2020 McLaren 600LT Spider First Drive: Speed with a Soundtrack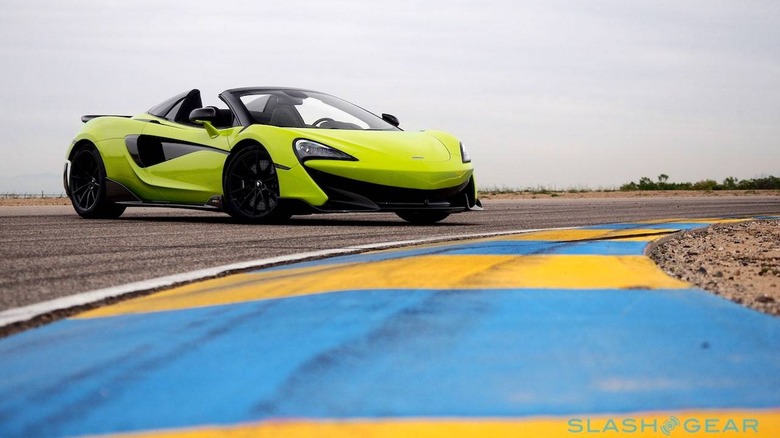 If you thought slicing the roof off might leave the 2020 McLaren 600LT Spider softer, less extreme, or – dare I say it – even disappointing, worry not. The British automaker's latest addition to its Sport Series may have gained a retractable hard top roof, but this is no dilution of what makes a Longtail special. Never mind giving you a view of the sky: this extreme of engineering is all about bringing its audacious soundtrack inside.
A short guide to the Longtail
Turning the 570S Spider into a 600LT Spider is both straightforward and complicated. Stretch the body front and rear, boost power, tweak the aero to be even more capable on the track, and finally put the whole thing on a serious diet. Of course that's the sort of simplicity that actually takes very clever people a whole lot of time to get right, and involves expensive lashings of carbon fiber.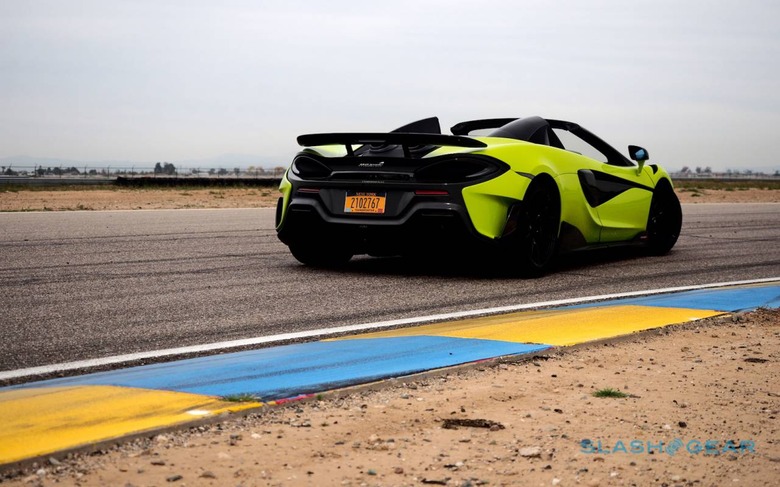 "LT" stands for Longtail, and the 600LT is the first time the Sport Series has worn the badge. You're getting plenty of parts from elsewhere in McLaren's catalog, mind. The 720S donates a fair few components, for instance, like its aluminum control arms and sizable brakes.
When you're talking about McLaren, though, parts-sharing bypasses any of the usual negative connotations other six-figure sports cars can suffer. There's no switchgear borrowed from bland, mass-market sedans; no thinly-skinned infotainment system to remind you of more mundane transportation. Just beautifully milled buttons, knobs, and switches nestled in leather, Alcantara, metal, and carbon fiber. McLaren makes it all itself, and that attention to detail shows.
Escaping the convertible curse
The traditional recipe for making a convertible comes with indigestion at the end. Chopping the roof off a coupe usually deprives it of an essential piece of structural support. In its place, then, you have to add more lateral bracing so as to avoid body flex; that makes for a heavier car.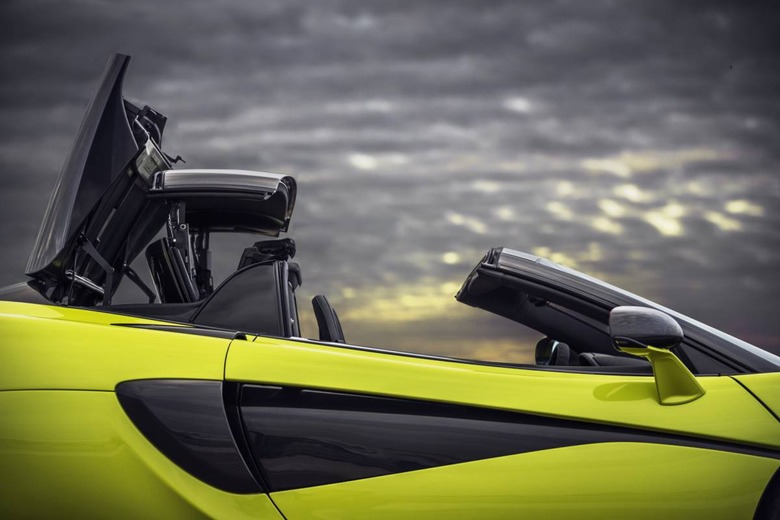 McLaren's fix was to design with a convertible in mind from the outset. That's why, 2,859 pounds at its lightest, the 600LT Spider can be only 110 pounds heavier than its 600LT Coupe sibling. A combination of lightweight seats, wheels, suspension, exhaust system, bodywork, and cabin tech – down to thinner windshield glass and even titanium wheel bolts – leave the topless Longtail 220 pounds under the regular 570S Spider. It's even lighter than the base 570S Coupe.
MORE McLaren 600LT Coupe First Drive
As was the case with the 600LT Coupe, there are some sacrifices to be made if you really want that lowest possible curb weight on your droptop. No air conditioning, no audio system, and no navigation see the cabin stripped out; you don't even get door pockets or a glovebox. It's also worth noting that the 600LT Spider's $256,500 base price doesn't get you the car at its lightest.
600LT Spider on the road
Call me craven, but cruising in the 600LT Spider on public roads I was glad whoever at McLaren spec'd out my car hadn't gone full-weight-loss on the order form. The Lime Green convertible, with its gloss carbon fiber exterior trim, matching 10-spoke wheels, and contrast dark-finish roof was eye-catching enough without my having to periodically stop to ask for directions. Instead I tilted my head 90-degrees – the Sport Series' infotainment touchscreen still doesn't like polarized sunglasses – and allowed the McLaren to take me the long route to the track.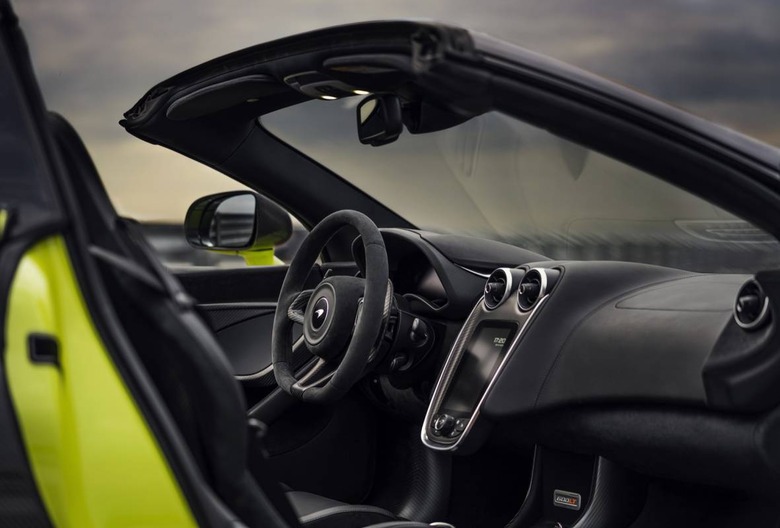 Like with the 600LT Coupe, the Spider's manners on everyday asphalt are surprising. I'm not going to tell you it isn't a firm ride, and I wouldn't argue with some more lumbar support in the fixed-back sports seats, but it's far from the jarring ride you might expect given the Longtail ethos. No, it wouldn't be my first choice of McLaren to commute in every day, but the fact that I'm even considering it in those terms is fairly astonishing in itself.
The retractable hard-top can open and close in fifteen seconds, and at speeds of up to 25 mph. There's also a glass rear window, which can be controlled independently and acts as a wind deflector. It's something I wish the 600LT Coupe had, since it provides an aural shortcut to the barking twin tailpipes that nose through the rear deck like burly missile launchers.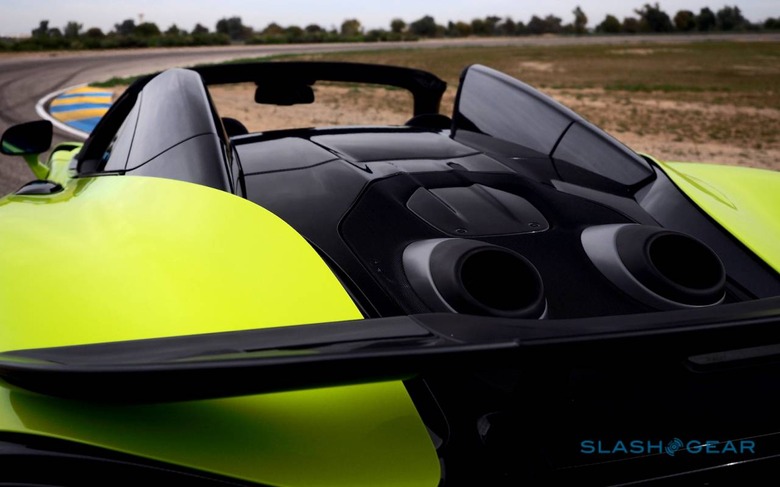 They get to sing, even when you have the drivetrain set to normal mode. Peak power from the 3.8-liter twin-turbo V8 doesn't arrive until 7,500 rpm, but you don't have to wait that long to get the exhausts booming. Snap at the tactile curve of the carbon fiber paddle-shifter, send the 7-speed SSG transmission down a ratio or two, and you can quickly provoke the sort of noises that make pedestrians jump.
600LT Spider on the track
Observers on the sidelines at the Arizona Motorsports Park are, in theory, expecting the 600LT Spider's howling. Even with the element of surprise gone, though, the sound of its 592 horsepower and 457 lb-ft of torque in action can still make you flinch. If the cars don't, what's going on overhead might.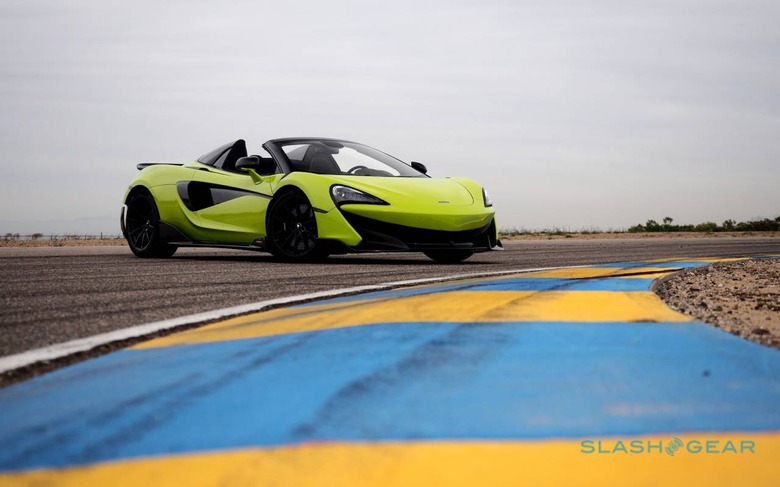 Arizona Motorsports Park is notable for two reasons. First, its unusual neighbors: Luke Air Force Base is right next door, complete with a regular assortment of F-16, F-35, and 56 RMO jets taking off and landing. Second, and somewhat more pressing when you're at the wheel, is the fact that its 2.26 miles and sixteen turns are both very technical and very, very flat.
My first few laps, then, are spent simultaneously trying to get to grips with the car in Track mode and also remember the layout of the course itself. In theory, with the roof down, the 600LT Spider is a little slower than the Coupe: maximum speed tops out at 196 mph. Close it up, mind, and you'll do 201 mph, just three miles per hour short of the Coupe.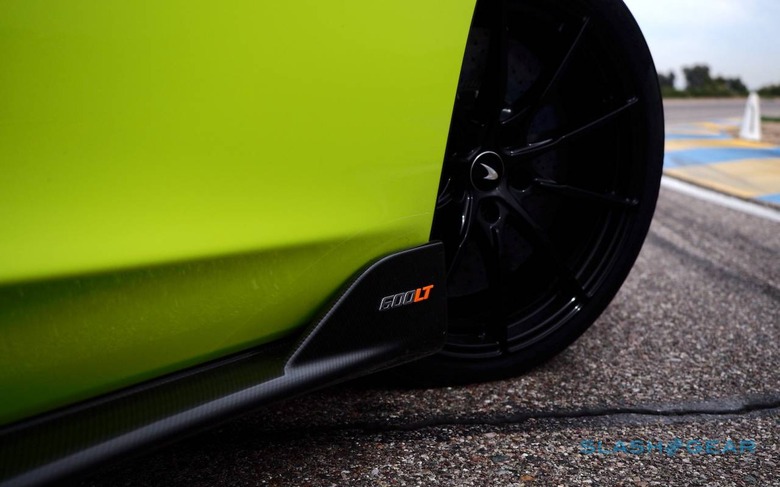 With space to get into the 140s at most on the straights, however, there proved to be only advantages to open-air racing and so the Spider's roof stayed stowed. I've no doubt a professional driver with hours of track time across McLaren's range might be able to tell the difference between the two 600LT siblings, but I'm not that person.
What I can say is that it's a car that flatters – rather than threatens – eager drivers. Playful in the best possible way: predictable and communicative, and always encouraging you to push harder when there's the opportunity to take a corner faster or get a little closer to the redline. The hydraulic power-assisted steering is sharp and swift enough to catch you out, if you're expecting that first tiny moment of softness often encountered as you turn rival racks.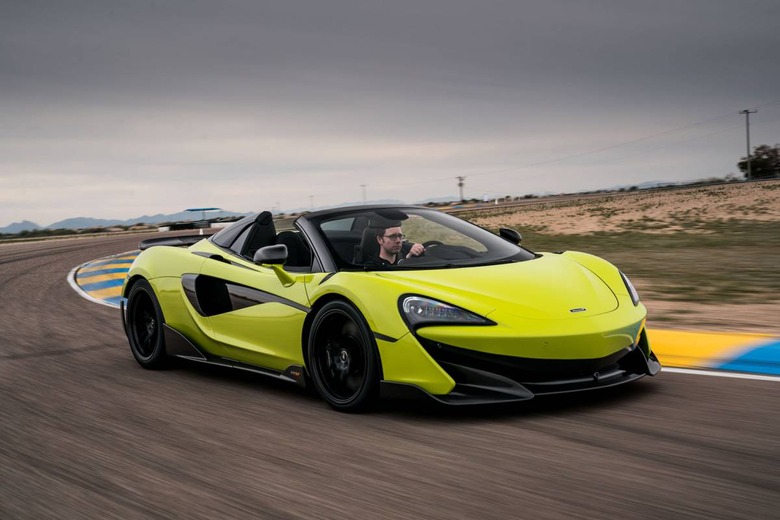 The degree of grip on offer, not least from the standard-fit Pirelli P Zero Trofeo R tires, forces you to reconsider how you normally brake. With the carbon ceramic system from the 720S on tap, the 600LT Spider certainly has no issues slowing down. Equally impressive though is how much speed you can afford to carry into bends, counting on grip, stiffer suspension, and British witchcraft to bring you out on the other side.
Verdict: A rarity and a tease
Like the Coupe, the 600LT Spider will only be a temporary addition to McLaren's line-up. Part of the Longtail charm, the automaker argues, is its transience and rarity: production, then, will be limited to around twelve months.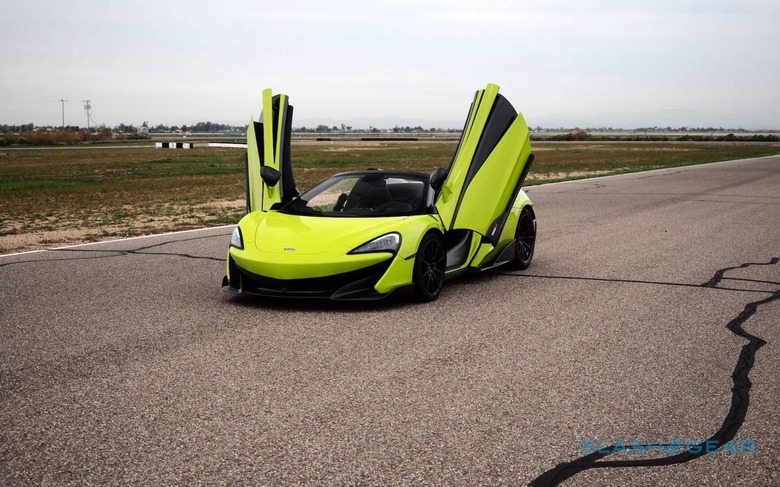 With demand for the 600LT Coupe fierce, it's hard to imagine interest in the 600LT Spider not outstripping McLaren's ability to make them. If there's a saving grace, it's that there's certainly more entertainment to come. McLaren is still at the early stages of its Track25 plan, a $1.5bn roadmap to see 18 new models or derivatives launch by 2025, and so even if you miss out on this pair of Longtails there should be plenty of opportunity to give the automaker your money soon.
Still, it'd be a shame to be left outside the garage, nose pressed against the glass, pining for the 2020 600LT Spider. Having driven both versions now, the convertible is my clear favorite: being able to open the roof, or even just the rear glass, and have your ears serenaded by the V8 and tailpipe duet is worth the price premium. Just make sure you set aside at least a little time – and some tires – to take it to the track. After all, that's where this Longtail really shines.