Speedtail, Longtail, Senna… McLaren is in the midst of a model explosion, flexing more than a billion dollars to grow its line-up by 18 new models or variations by the time 2025 is through. Still, if you had any concerns that quantity would come at the cost of quality, the 2019 McLaren 600LT should settle your fears. Latest addition to the Sport Series, it's an opportunity for the British automaker to demonstrate exactly what it does best: finding the center point where exotic materials, lightweighting, and brute force play most compellingly.
Numbers will be limited. McLaren has only committed to a single year of production, though there'll also be a 600LT Spider for convertible fans. Regardless, this will be one scarce sports car, and demand is almost guaranteed to outstrip supply.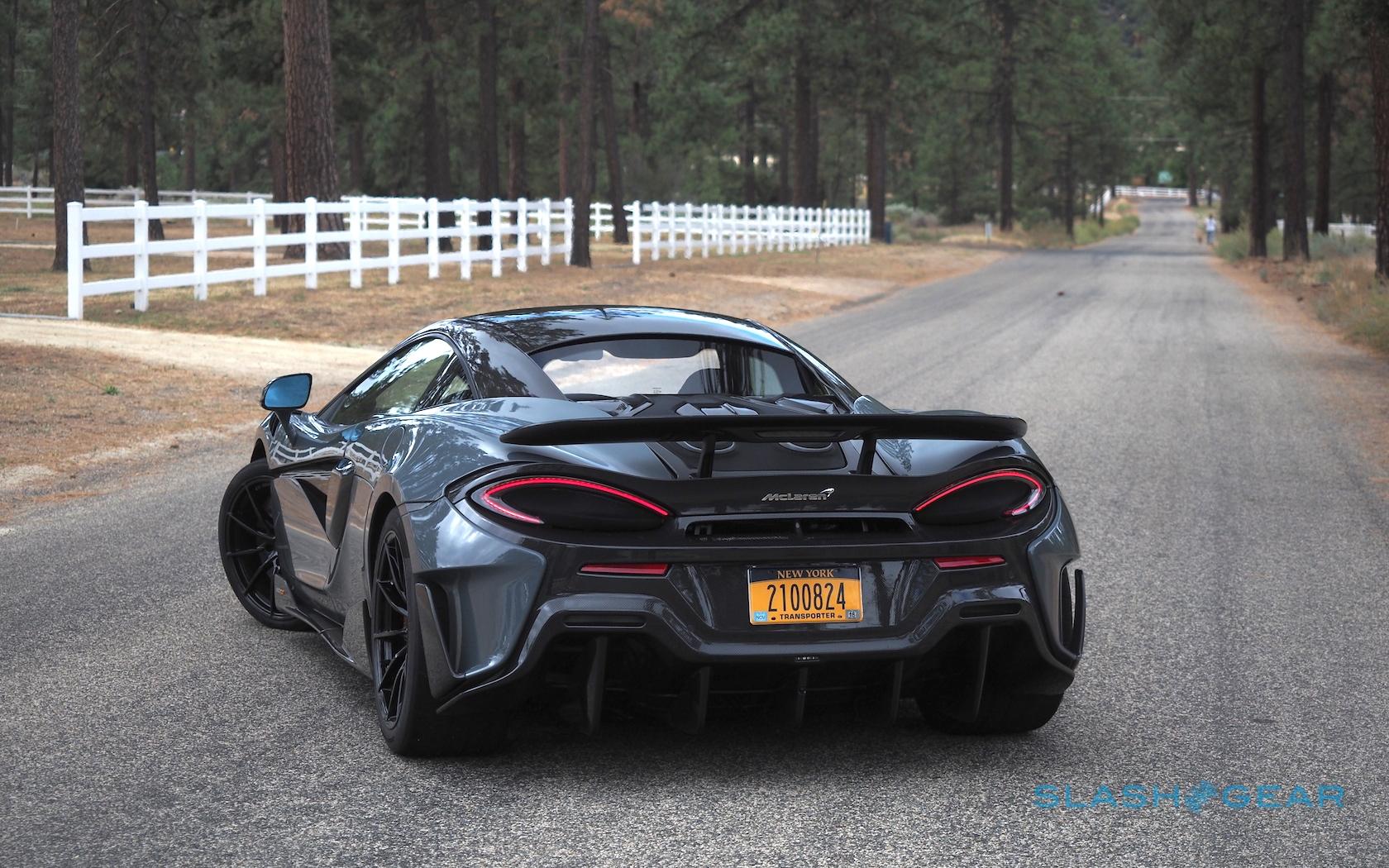 The LT stands for Longtail, and specifically this is the fourth in a sparse series of cars to bear the name. In the case of the 600LT, it's the first Sports Series – as opposed to McLaren's Super Series – to get a Longtail variant. The cars are physically longer, as you'd expect, but really the LT badge refers to an ethos more than anything.
Lighter, more aerodynamic, more aggressive, and more track-focused. That's the Longtail recipe, and the 600LT epitomizes it well. It's stretched by 2.6-inches than the 570S it's based upon, but around 220 pounds lighter with all the carbon fiber options checked. The rear wing is the lightweight material that McLaren is so expert at crafting, as is the splitter, the diffuser, and the 600LT's sills. You can have a carbon fiber roof, too.
The engineers also go cherry-picking through the McLaren parts catalog. The 720S' aluminum control arms, for instance, are swapped in, as are the brakes, in place of the usual 570S fare. Lighter wheels and tires contribute 37 pounds of the overall weight loss; lighter seats are responsible for 46 pounds alone. If you want the lightest possible 600LT then you'll also need to give up on air conditioning and the audio system, mind.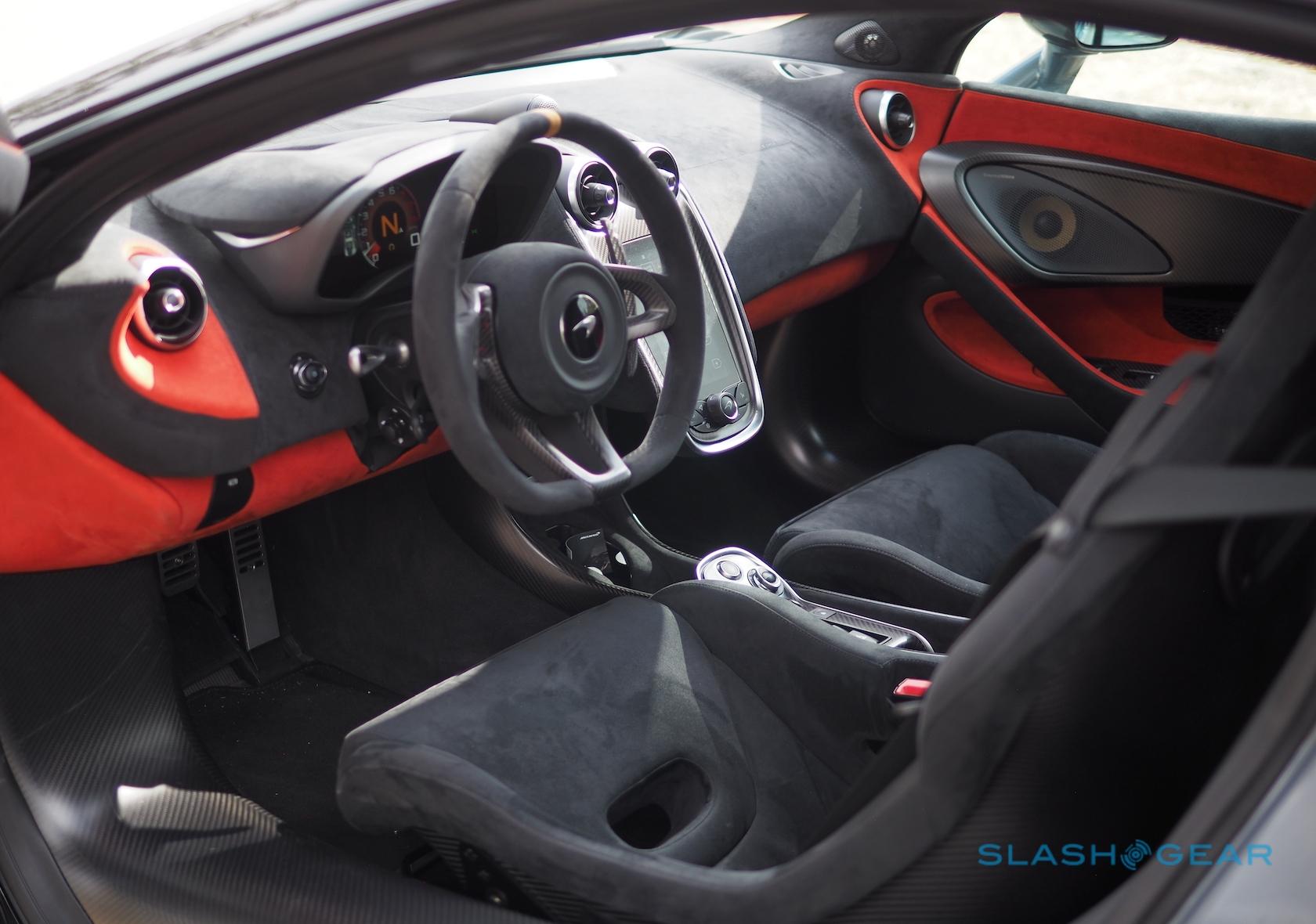 Even if your spartan tendencies don't quite run that deep, there's still plenty of power to count on. The 570S' 3.8-liter twin-turbocharged V8 has seen 30 horsepower more squeezed out, now clocking in at 592 hp along with 457 lb-ft of torque. That's pushed to the rear wheels via a seven-speed dual-clutch transmission.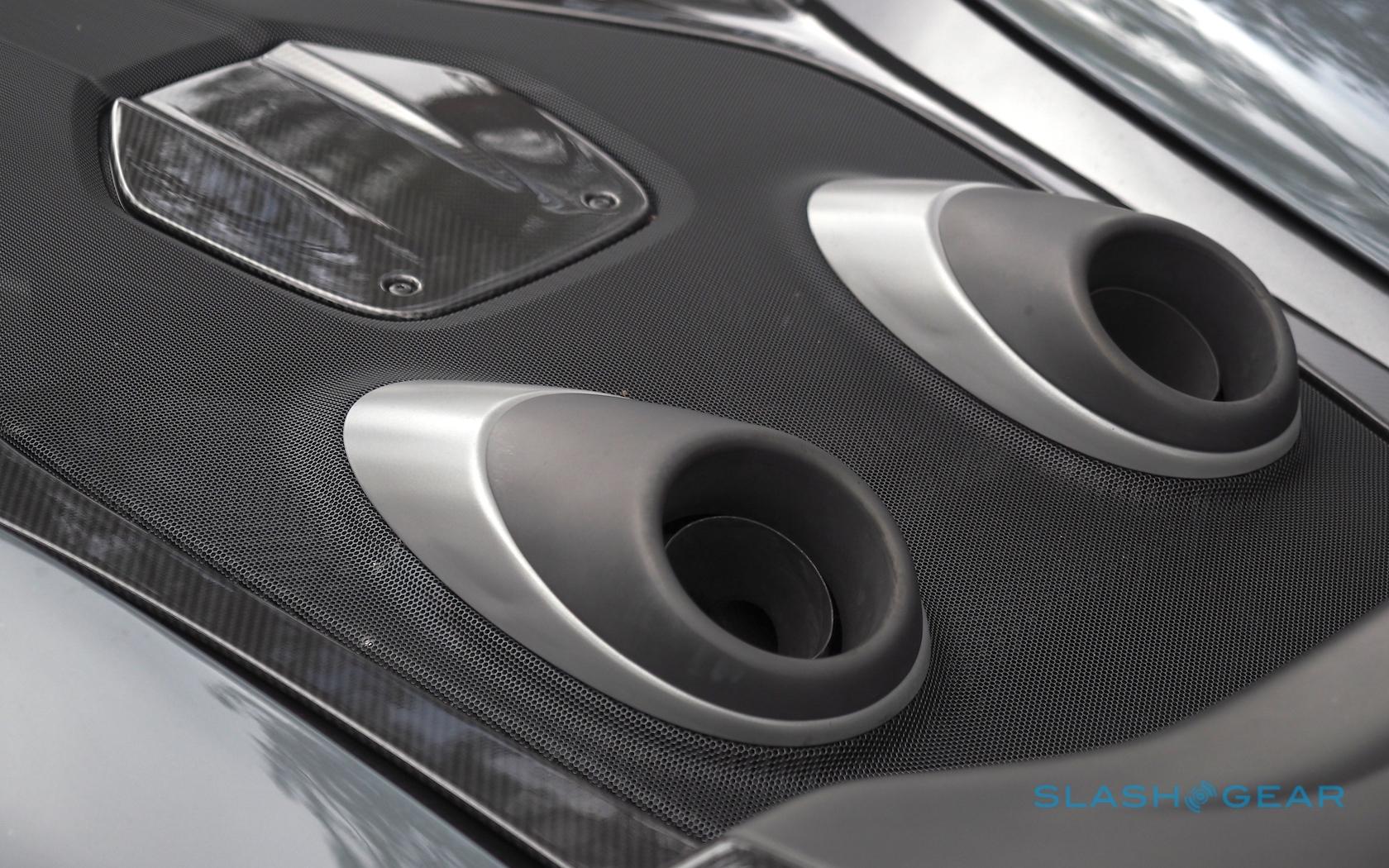 It's a fiercer, more purposeful looking car, though the biggest difference you'll only see when you circle round to the back. Twin tailpipes emerge with the promising rake of mortar launchers from the engine cover, a change that's both aesthetically pleasing and helps achieve that power increase. They bark and bray eagerly as you push the 600LT, so fulsome of breath that McLaren had to make the center of the spoiler fire-resistant lest it char. When the lights go down, the exhaust gases can flare up, twin chimneys of flame to remind you this is something particularly special.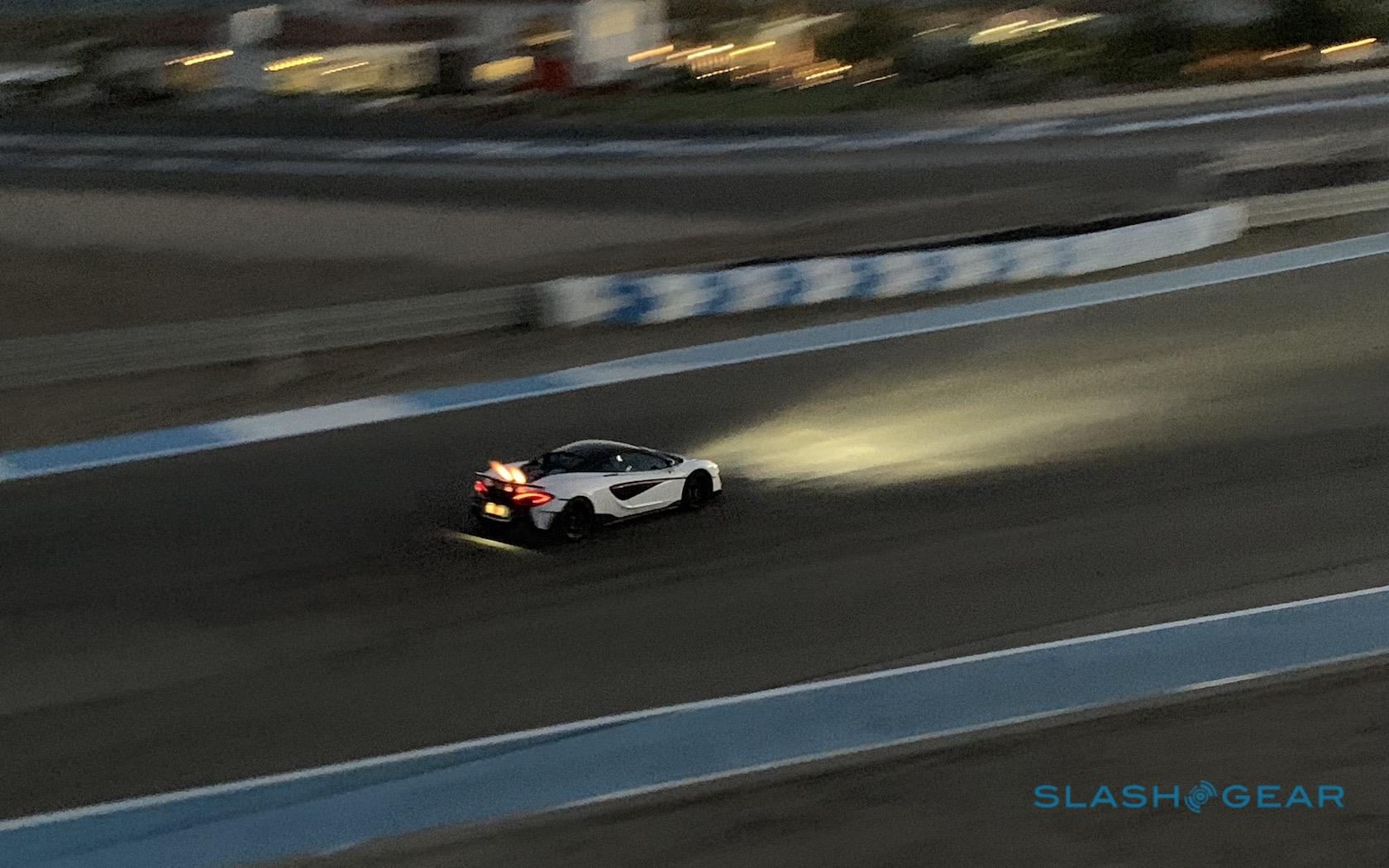 You probably won't need such a mind-jog, not if you've driven more than a handful of miles in the 600LT. If the 570S has always been about everyday performance – speed and tenacity suitable for just about any public road – then its Longtail sibling is a crisp reminder that McLaren does driving purity like no other.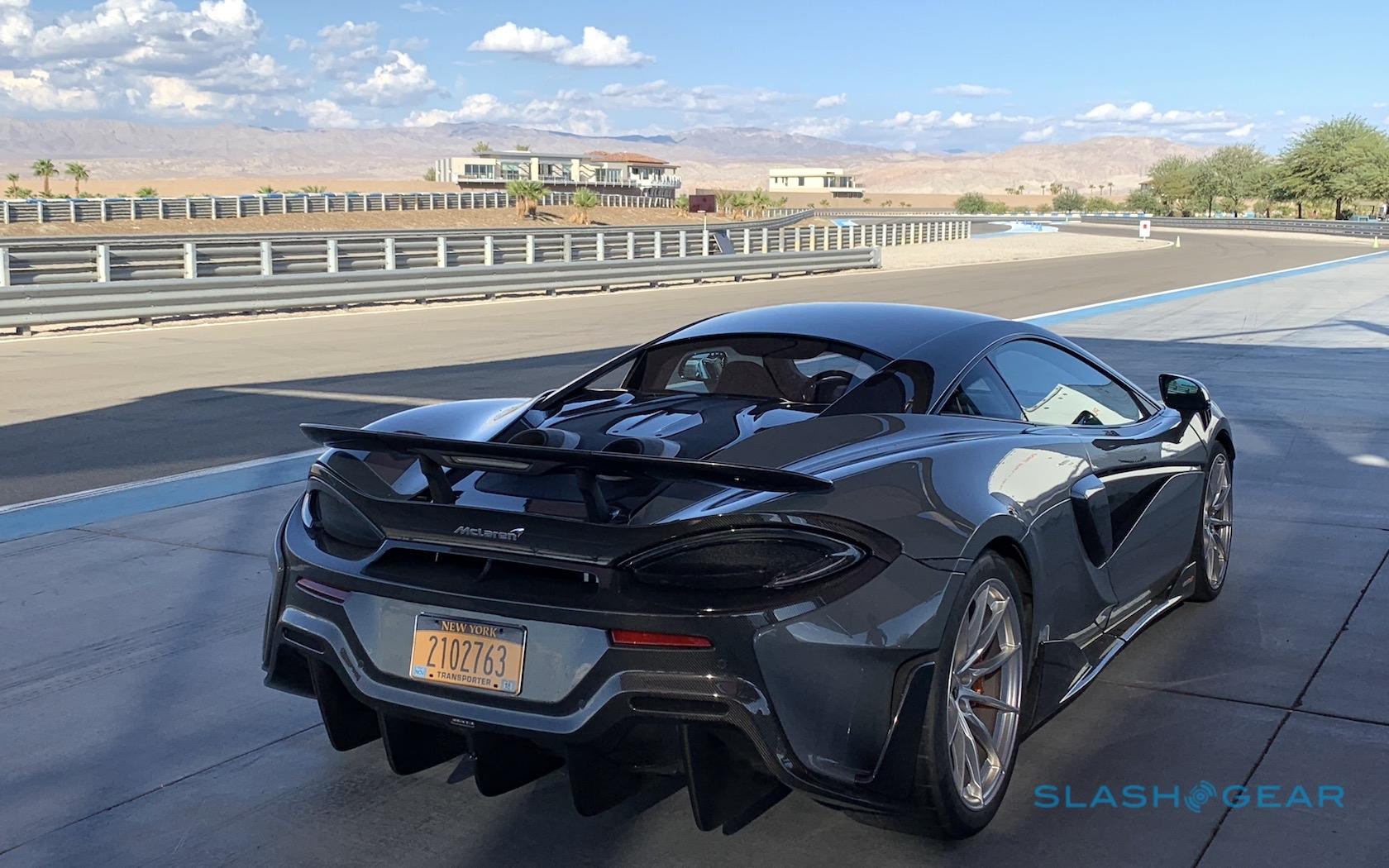 I'd no doubts about its track capabilities, and sure enough it's a lithe and eager beast when pushed. The combination of extra power, lighter weight, and sticky Pirelli Trofeo R rubber make for ample fun; better still, you don't need to be a professional driver to coax that out of it. The 600LT may be built for hard driving but driving it isn't hard. Instead, it lures you on with brakes that could halt a runaway train and grip that gives way to playful rump twitchiness in a way that's predictable and controllable.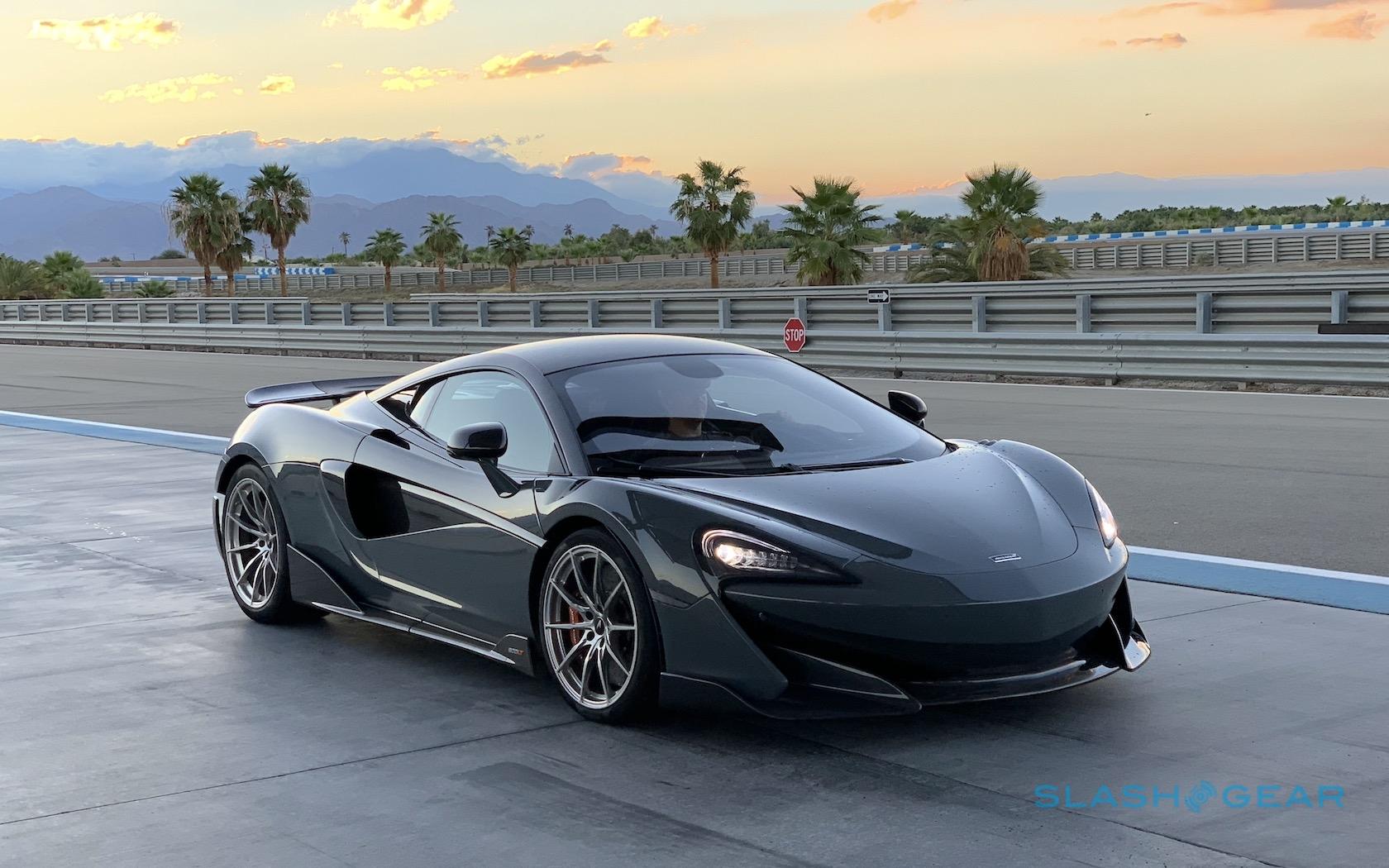 Making a track star isn't, though, the hardest part of building a sports car. Where McLaren generally – and, unexpectedly, the 600LT specifically – shines is in creating something that works just as well off the track, too. Out on regular roads, the coupe's firm suspension and instant acceleration aren't the handicaps I suspected they'd be.
Switch the handling and powertrain settings to "Normal" and the 600LT is almost as comfortable as a 570S. Turn things up to "Sport" and you'll find a welcome blend of performance and flexibility, flattering keen drivers but not crippling their spines when faced with the imperfections of everyday asphalt. McLaren's cabin remains one of the nicer and more distinctive places to be in the automotive world, with its custom switchgear still a level above the rest in terms of leaving you feeling that every drive is an occasion. Only the center touchscreen, practically unusable if you're wearing polarized sunglasses, spoils things.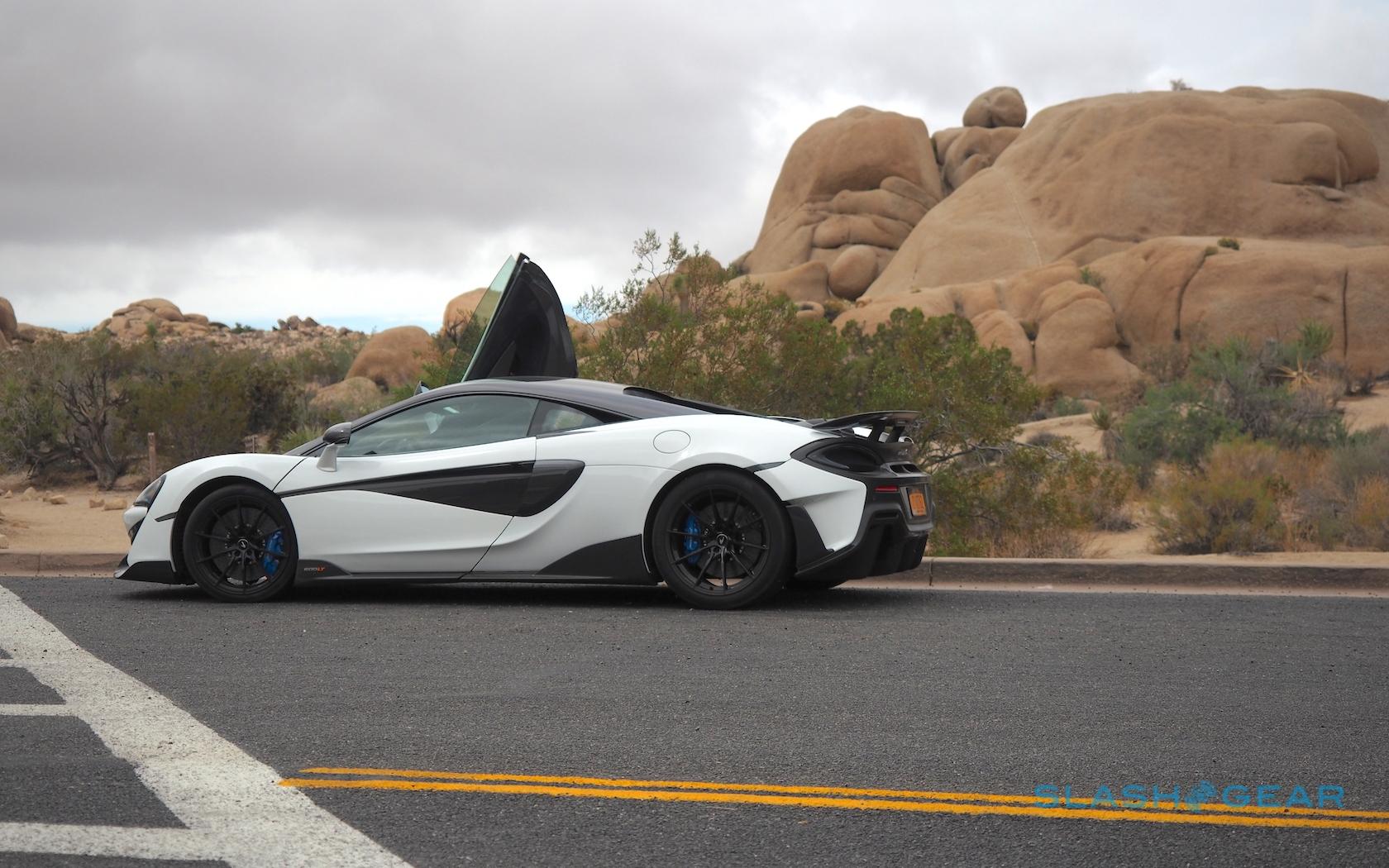 I suspect few 600LT buyers will be too upset by that, and I can't exactly blame them. 0-60 mph in 2.8 seconds and a top speed of 204 mph are probably higher on the list of priorities, after all. That such performance is paired with steering so precise and perfectly weighted, a transmission that snaps through its ratios so sharply, and an engine that begs you to push to the 8,500 rpm – and rewards you with howling urgency – is what sets the McLaren apart from other track playthings.
The $240,000 starting price is a $50k+ premium over the 570S, and that's before you've got near the options. All the same, it's hard to begrudge when you're talking about Porsche-embarrassing – hell, Ferrari and Lamborghini – levels of performance. Factor in the exclusivity and you're looking at a bonafide future classic. If all of McLaren's new models are as pleasing as the 2019 600LT, we've seven more years of good luck ahead of us.