McLaren Will 3D Print Spare Parts For F1 Race Car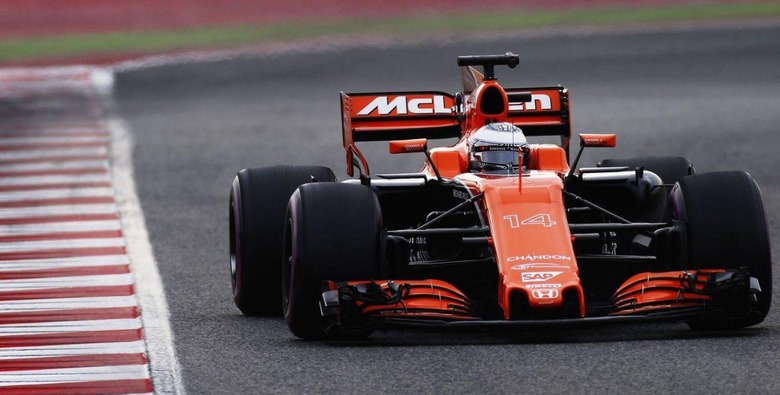 We already know 3D printing is poised to revolutionized the manufacturing industry, and the technology has already been used to produce mechanical parts for everything from watches to bikes to motorcycles. But McLaren's Formula 1 racing team has come up with the idea to use it to make spare parts where they're most needed: trackside in the pit.
McLaren Racing has announced an expansion of its partnership with Stratasys that will see the 3D printing experts assist the racing team at next week's Bahrain Grand Prix. Together they will print "race ready" parts including rear wing flaps, hydraulic line brackets made of carbon-fiber reinforced nylon, brake cooling ducts, and flexible radio cables for McLaren's new MCL32 race car.
See McLaren's custom MSO 720S Velocity
Not only will 3D printing allow these parts to be produced much faster than before, but it can help reduce the car's weight and give McLaren the chance to test different designs and make tweaks before a live race.
McLaren Racing's Design and Development Director Neil Oatley explains how the technology can lead to faster lap times on the track:
"We are consistently modifying and improving our Formula 1 car designs, so the ability to test new designs quickly is critical to making the car lighter and more importantly increasing the number of tangible iterations in improved car performance. If we can bring new developments to the car one race earlier – going from new idea to new part in only a few days – this will be a key factor in making the McLaren MCL32 more competitive."
SOURCE McLaren Racing