McLaren already has a custom MSO 720S: Meet "Velocity"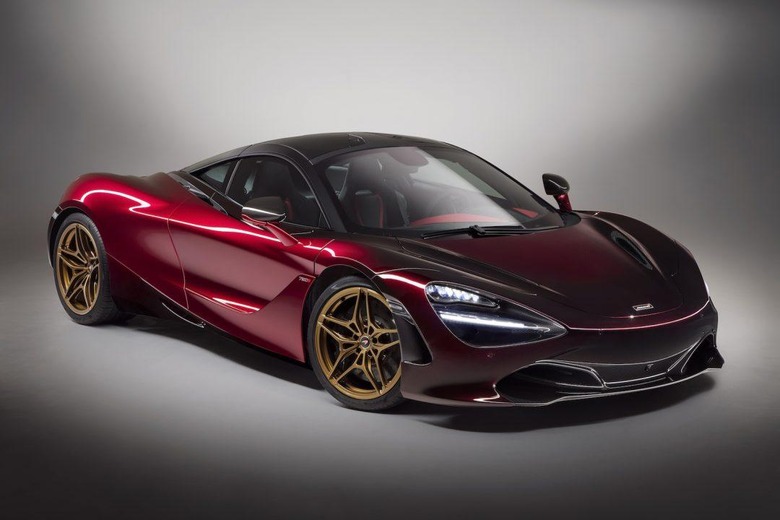 McLaren may only have revealed the new 720S supercar this week, but the British automaker's Special Operations team has already cooked up and even hotter version. The MSO 720S Velocity takes one of the stars of the Geneva Motor Show this year and gives it a bespoke makeover. The idea isn't so much to say that you should be driving this exact red rocket, but to suggest what you could do if you had an even bigger budget for your next supercar.
So, the 720S Velocity gets a custom paint-job with two hues of pearlescent red. Nerello Red is used for the front and upper panels of the coupe, along with the red-tinted carbon fiber body. That then fades into Volcano Red, across the dies and rear of the car.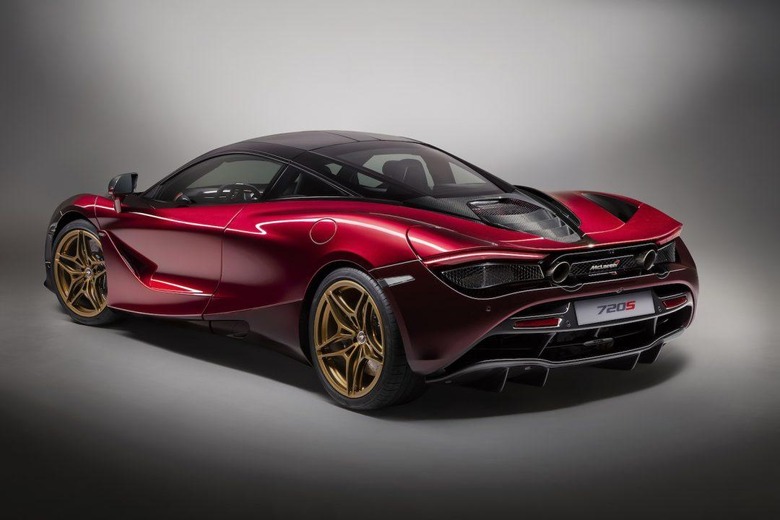 Adding a bronze metallic counterpoint are the alloy wheels, and there are various carbon fiber add-ons from the MSO collection. That includes a rear deck vent in gloss carbon, a matching service cover and rear aero bridge, and a satin carbon full length sill cover. The face vents are also satin finish carbon.
Clamber inside through the dihedral doors, and the cabin has been trimmed fully in carbon black Alcantara. Harissa Red contrast panels and stitching add some bodywork-themed color, extending to the steering wheels and door trim. The 720S comes with sports seats as standard, but here they're given carbon black leather insert panels on the cushions and setbacks, with red leather minor inserts and matching red stitching.
What hasn't changed, mind, is the powertrain. That's still a twin-turbocharged 4.0-liter V8, which can do 0-60 mph in 2.8 seconds and 0-124 mph in 7.8 seconds. Top speed is 212 mph, while the peak 710 horsepower arrives at 7,500 rpm and the peak 568 lb-ft. of torque comes at 5,500 rpm.
You also get McLaren's new infotainment system, as well as a driver display which rotates to pare back the graphics when you're trying to focus on the road. Thanks to a new carbon fiber chassis and Monocage II central structure, together with aluminum for some of the body panels, McLaren has unlocked more interior space in the 720S than in its 650S predecessor. Weight, though, is down at 2,829 pounds, and performance up.
Expect to pay a healthy premium for the privilege of making your 720S a one-off, mind. While the "regular" car starts at £208,600, the MSO 720S Velocity you see here clocks in at £335,000, or around $408k. Deliveries of the 720S are expected to kick off in May.