Stratasys previews 'infinite-build' approach to 3D printing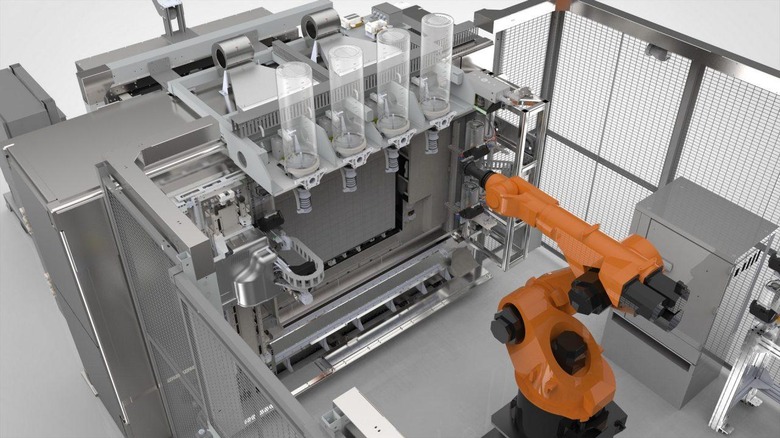 So far, the realm of additive manufacturing, which is the industrial side of 3D printing, has been limited to what is essentially a problem with scale. While 3D printing can be an appropriate solution for some problems, it isn't for all of them, since manufacturers who need large parts can't always make them with current 3D printing methods. Stratasys is looking to change that, demonstrating a new "infinite-build" system that could change the way various industries use 3D printing.
Stratasys announced today that it's Infinite-Build 3D Simulator will be showing off next-generation 3D printing techniques. Not a whole lot has changed, save for one major detail: Stratasys says this system takes traditional 3D printing and flips its side, giving manufacturers a vertical plane with which to craft larger items.
With that in mind, it isn't much of a surprise that companies like Boeing and Ford have shown interest in testing the system. Boeing is exploring if this system would be a good fit for producing low volume, lightweight parts for its planes, while Ford says it's interested in seeing if the Stratasys Infinite-Build system is capable of producing larger-scale, automotive-grade parts, which wasn't possible before due to the size of the some of the parts Ford was looking to produce.
Assuming Stratasys' partners can benefit from the application of this Infinite-Build system, this has some pretty exciting implications for the future of additive manufacturing, as companies will be able to make lightweight parts on demand and drop the cost of production in the process. Stratasys says it will have more details on this system in the coming months, so stay tuned.