McDonald's will soon offer in-app food orders and payments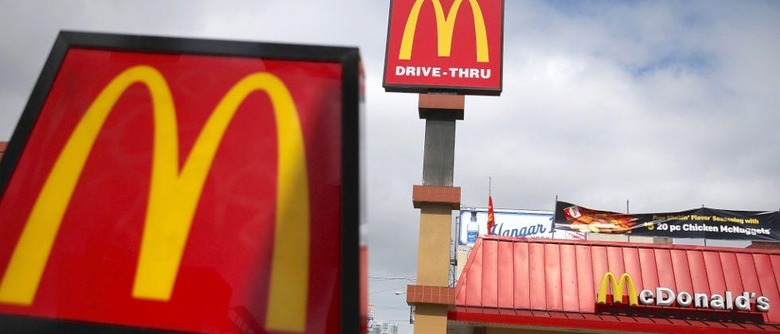 Over the last few years, a number of fast-food and take-out restaurants in the US have launched smartphone apps that allow customers to not only place their order ahead of time, but specify a location for pick-up and even pay in advance. This includes places like Taco Bell, Starbucks, and Dunkin' Donuts. Now the biggest fast-food franchise of them all, McDonald's, is finally catching up.
Speaking to unnamed company representative, Business Insider reports that starting next year, McDonald's will begin rolling out mobile order-and-pay technology to its apps in select locations in the US, as well as internationally in countries like Australia, Canada, France, and the UK. By 2018, the company plans to have the system in use at 25,000 locations or more.
In 2015, McDonald's released a mobile app that includes menus, nearby locations, and coupons/discounts. At the time, CEO Steve Easterbrook said that the ability to make orders and payments within the app was on the way. Since then, the feature has been tested in a handful of location in Europe.
Back in 2014, the fast-food chain tested a different form of mobile-based ordering and payments in Columbus, Georgia. This involved placing an order through the app, but payment was handled via QR codes, which were scanned during pickups and instructed the app to charge a payment card it was linked with.
SOURCE Business Insider