Dunkin Donuts follows Starbucks' lead with mobile ordering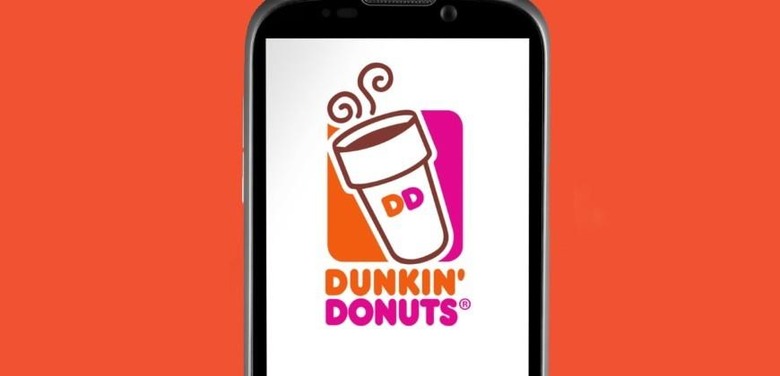 Dunkin Donuts, a fast food establishment that hawks coffee and pastries not unlike Starbucks' own, has decided to take on its biggest competitor by following in its footsteps. The company will soon roll out mobile ordering through its smartphone apps for those located in Portland, Maine, and will test deliveries in a smaller number of locations in Texas.
The test kicks off today, and will be available in 124 Dunkin Donuts stores in Maine; visitors will be able to place an order before visiting via the company's mobile app, then pick it up when they arrive. In addition, 19 of the establishments in Dallas will offer deliveries, as well.
Dunkin Donuts plans to roll out delivery in an unspecified number of additional restaurants in the future, including ones located in Los Angeles, Atlanta, Chicago, and Washington state. The mobile app is available for iOS and Android.
This announcement comes at a time when Dunkin Donuts is suffering; Bloomberg reports the company had its worst stock drop since 2011 last month, and it has to deal with other fast food establishments snaring its breakfast customers, with McDonald's all-day breakfast and Taco Bell's new breakfast menu both being large competitors.
SOURCE: Bloomberg