Mayer reportedly new Jawbone director as Yahoo eyes wearables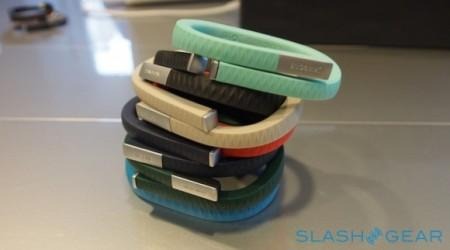 Yahoo CEO Marissa Mayer has joined the board of portable gadget specialist Jawbone – known for its UP fitness monitor, headsets, and speakers – it's reported, reigniting chatter that the search company might look to leveraging wearables along the lines of Google's Glass. Mayer had apparently been in talks with Jawbone about a director's position prior to joining Yahoo back in July 2012, so AllThingsD reports, and has already attended at least one board meeting sources at the company claim.
Mayer's roles while at Google, where she climbed to the position of Vice President of Local, Maps, and Location Services before leaving to join Yahoo, included work on product design, usability, and engineering. That is likely to be a large part of her appeal to Jawbone, a privately-owned company which has raised more than $200m from venture capitalists and other firms.
However, Jawbone itself – and the company's existing footprint in wearable technology, most recently the UP fitness monitoring band, but also including a range of Bluetooth headsets with voice-activated controls and limited app support – is likely to have been particularly appealing to Yahoo. The company has made it known that it is looking to raise its game in mobile, initially with redesigned smartphone apps for weather and email.
However, Yahoo's senior director of product management, mobile communications, Lee Parry, also confirmed that the company was looking at the growing wearables market. "It would be crazy not to be looking at Google Glass or Apple's watch" he conceded in an interview back in April 2013.
Whether Yahoo will aim quite so high as Google's head-mounted computer is unclear, though the wearables market itself is predicted to surge with more simplistic gadgets – like UP – initially driving demand. However, increasingly complex devices such as wearable displays are tipped to play an increasing role in the market, as prices fall, capabilities increase, and battery life extends.
It's likely early-days for any sort of Yahoo Glass rival, but there's plenty of scope for Mayer to help guide the company through the growing marketplace, as well as ensure Yahoo itself gets a foot in the door. Neither Jawbone nor Yahoo have commented on the leak.