Yahoo interview tips future with full mobile engagement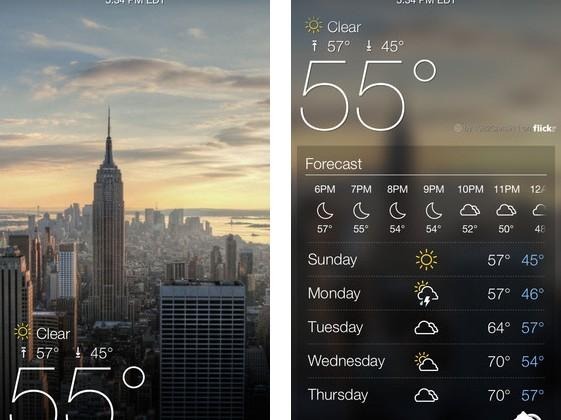 This morning Yahoo heads Marco Wirasinghe and Lee Parry spoke in an interview about the future of the company – specifically on how they'll be making a major push for mobile device engagement starting immediately. Wirasinghe works with Yahoo as their mobile and emerging products director while Parry is senior director. Both made it clear today: Yahoo is headed to a place full of high-level engagement for mobile users, apps first.
If you have a peek at Yahoo's release this week of Weather and Mail mobile apps, you'll find their overall aesthetic to have been completely electrified. While Yahoo hasn't struck the graphic design world as a place where the greats go o strut their stuff, this weeks' releases have proven the company to be having a rebirth of sorts. In their chat with VentureBeat, Parry and Wirasinghe have outlined how Yahoo will move forward.
"You're gonna see us do a lot more things that are visual, rich, and have engagement that's absolutely delightful." – Wirasinghe
Speaking specifically on the way Yahoo will be handling mobile design, Wirasinghe let it be known that they'll be continuing down the trail they've begun forging with their releases this week.
"[Mobile] is an evolving exercise for us. When it comes to design, we have to look at the medium, the device. We have the content, which varies from each daily habit, and we have to think about the user experience behind all of it. ... It really comes down to taking full advantage of the really great screens." – Wirasinghe
Finally it was Parry that added the Easter Egg that will be striking a thousand fires this week. He mentioned not just Google Glass, but Apple's supposed wrist-based computer as well. While this quote is by no means confirmation that Apple is making said watch, Yahoo's willingness to work with both companies in the near future is encouraging!
"It would be crazy not to be looking at Google Glass or Apple's watch." – Parry
Have a peek at our Yahoo tag portal for more information on the ever-changing world of the search giant and competitor to the likes of Google. We'll be watching Yahoo's involvement in the mobile landscape with great intent!