Yahoo launches new Weather and Mail mobile apps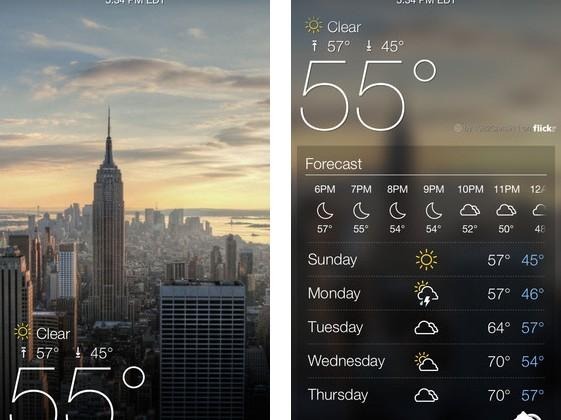 In an effort to build more presence in the mobile market, and continue with its redesign initiative, Yahoo has launched a couple of new apps. The company released Yahoo Weather for iPhone, and Yahoo Mail for the iPad and Android tablets. This marks the first time that Yahoo has released their own weather app, as well as their Mail app for tablets.
First off, the Weather app looks amazingly gorgeous, and it's easy to see why: the app integrates with the company's Flickr photo-sharing service, allowing Yahoo to pull appropriate images from your area that represent the current weather situation and time of day. Honestly, we never thought Yahoo could be capable of such beauty.
As for the Mail app, it's already been available for smartphones for quite some time, but it's now optimized for tablets of both the Android and iOS variety. Yahoo says they wanted the Mail app to act like a digital magazine, so there are no folders, no buttons, and no tabs. It's essentially "just you and your mail."
The Weather app for iPhone is now live in the iTunes App Store, although some people may still not see it, so it seems to be rolling out slowly. As for the Mail app for tablets, it's available now in iTunes and is compatible with the full-size iPad and the iPad mini. The app is also live in the Google Play store for Android tablets.