Maxdata Belinea s.book 1 latest to use VIA's UMPC design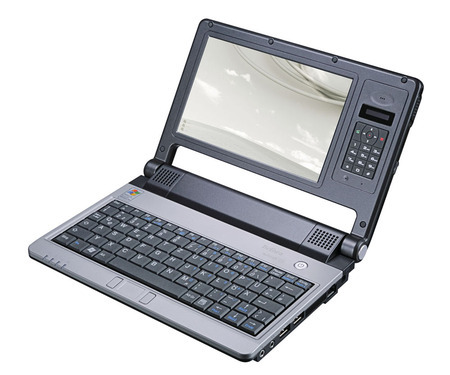 Seemingly another mini-laptop based on VIA's NanoBook reference design – and in that way joining the Everex Cloudbook and Packard Bell EasyNote XS - Maxdata's Belinea s.book 1 differs from its low-cost cousins by having an enhanced specification, together with the enlarged price – in Germany – to match.

The Belinea has a 7-inch, WVGA 800 x 480 touchscreen, VIA C7-M processor and VIA VX700 chipset, 80GB hard-drive and 1GB of RAM, WiFi b/g, an external DVD-RW and, most interesting, a VoIP handset that docks into a slot beside the screen. 
Running Windows XP, it weighs a mere 1kg but the price is heavier at around $1,190.
[via PC Launches]