This full-electric Maserati Alfieri aims to eat the Tesla Roadster's lunch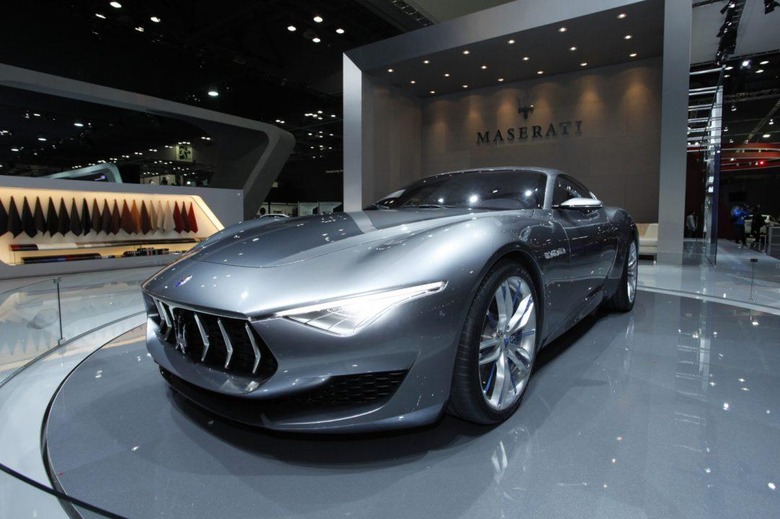 Maserati plans to take on the upcoming Tesla Roadster with a pure battery-electric coupe and convertible, the Maserati Alfieri, capable of 0-62 mph in around 2 seconds. Unveiled as part of Fiat Chrysler Automobile's new five year plan, the new Alfieri will be a four model line-up offering both electric and gas powertrain options.
We first saw the Alfieri more than four years ago, with the original concept coupe unveiled back in early 2014. Then, it was described as "a door to the future" of the automaker's vehicles, a 2+2 luxury grand tourer that, though production wasn't confirmed at the time, had nonetheless been designed with manufacturing in mind.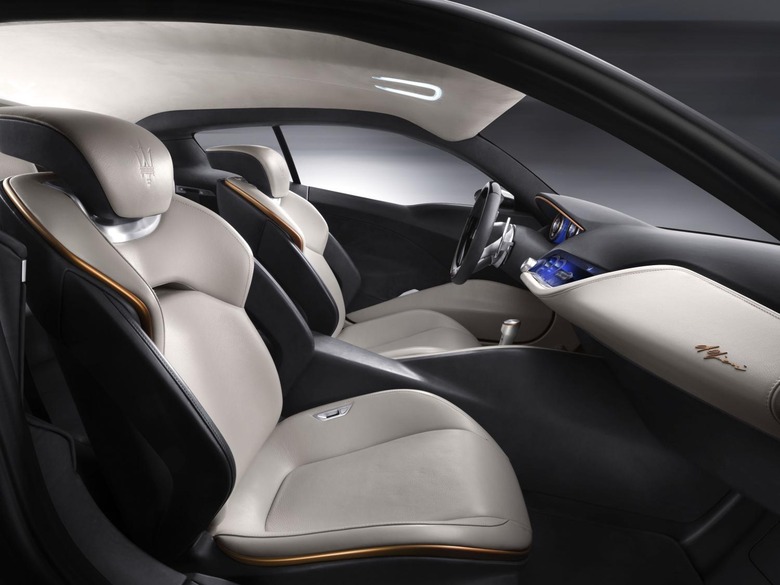 Back then, there was no talk of electrification. Instead, Maserati envisioned the Alfieri as having a 4.7-liter V8 engine with 460 horsepower, borrowed from Ferrari. Two years later it conceded that the gas engine Alfieri would actually have a V6; today, we know that there'll be both coupe and convertible versions of that car.
That's half of the four model Alfieri range, but the remainder will look to batteries. FCA's vision of reinvention between now and 2022 isn't short on electrification. Indeed, the automaker envisages a total of ten new battery-electric vehicles joining the line-up, of which four will be part of its Chinese joint venture. Of that ten, however, two of the most interesting will come from Maserati.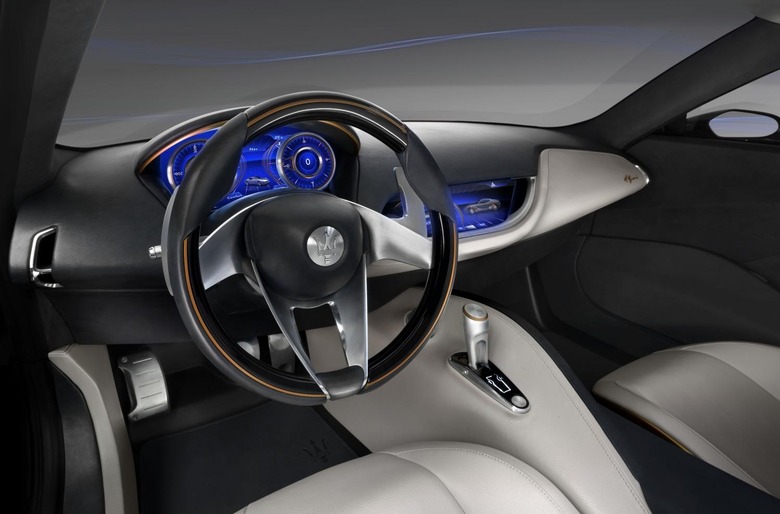 The automaker is playing most of the Alfieri's specifications close to its chest. However, the electric Alfieri Coupe and Alfieri Cabriolet will do 0-62 mph in around 2 seconds, Maserati suggests. Top speed will be more than 186 mph.
To do that, it'll use an all-new triple electric motor system and a new 800V battery. The Alfieri will share that drivetrain with new Levante SUV and Quattroporte sedan models, too. There'll be fully active torque vectoring, presumably capable of pushing power to any of the wheels with the most grip, to improve on traction and handling. It's something we've seen Acura put to excellent use in its NSX hybrid.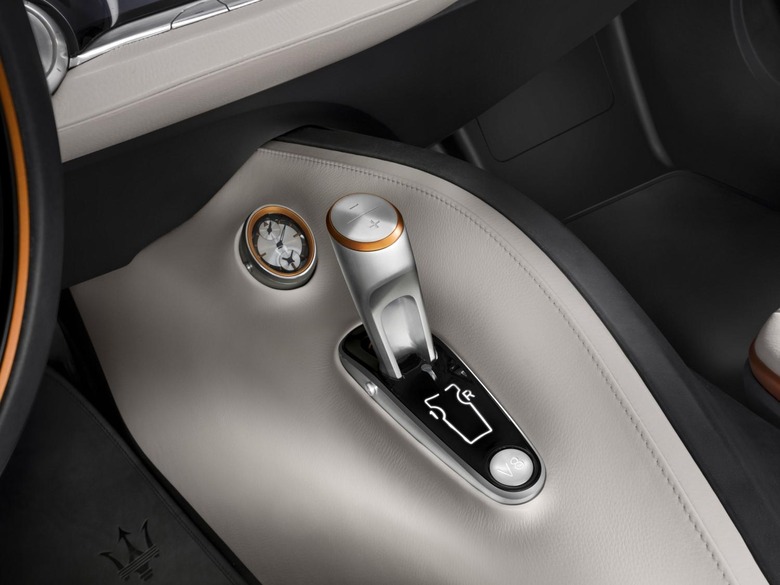 Then again, the Alfieri will need every advantage it can get. It'll go against Elon Musk's new Tesla Roadster, the surprise reveal at the California automaker's event in late 2017. Although not expected to go on sale until 2020 the car already has some enviable specifications, with Tesla promising a 0-60 mph time of 1.9 seconds and atop speed in excess of 250 mph.
That's despite a claimed 620 miles on a full charge. Maserati isn't ready to discuss range for the Alfieri BEV at this point, but the specter of Musk's electric chariot is something the automaker's engineers can't afford to ignore. In addition to being a car that you actively want to drive, meanwhile, Maserati says there'll be Level 3 autonomy, too.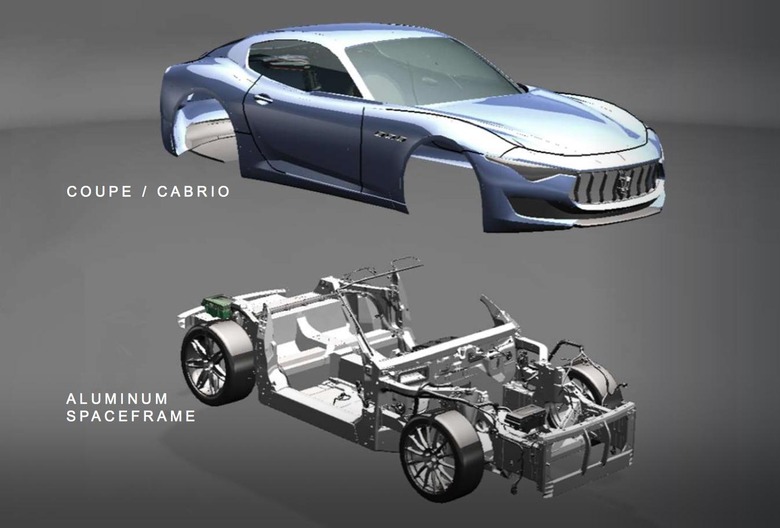 Giving it an edge will be Maserati's new modular spaceframe, an all-new design versus the shortened GranTurismo MC Stradale chassis that the original Alfieri concept was based on. It'll be made of aluminum to help keep weight down; Maserati says the electric car will be around 386 pounds heavier than its gas-only sibling. Not a huge price to pay for the claim of over 50-percent more power that the automaker is making. There'll be active aerodynamics, and fast charging too.
In short, it's a very promising replacement to the GranTurismo MCA and GranCabrio MCA, which the Alfieri will supplant. Maserati says we can expect them to launch by 2022.