This is the new Tesla Roadster: 0-60 in 1.9 seconds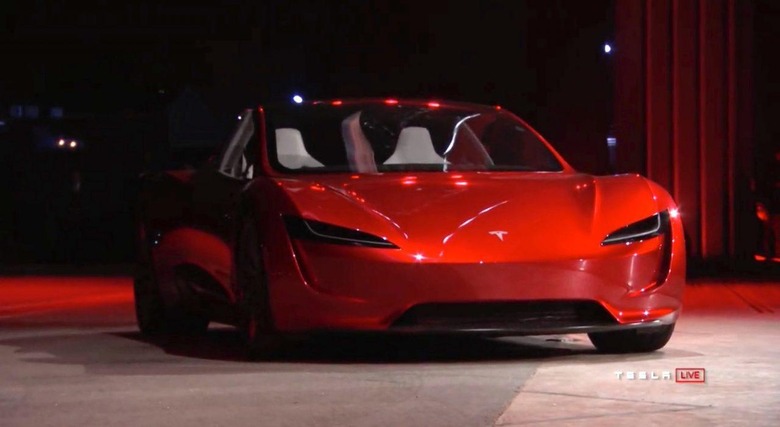 Elon Musk promised a surprise at the Tesla Semi reveal, and this is it: the all-new Tesla Roadster. Set to hit the roads in 2020, the brand new car is a nod to the automaker's origins, the original Roadster, the all-electric convertible which started Musk & Co. on their path to making electrification the sexiest way to get from A to B.
That sexiness isn't in short supply when it comes to the new Tesla Roadster. The headline figures are the speed and the power, with three engines underneath the bright red bodywork. 0-60 mph comes in a ridiculous 1.9 seconds, Musk promises, while the top speed is in excess of 250 miles per hour.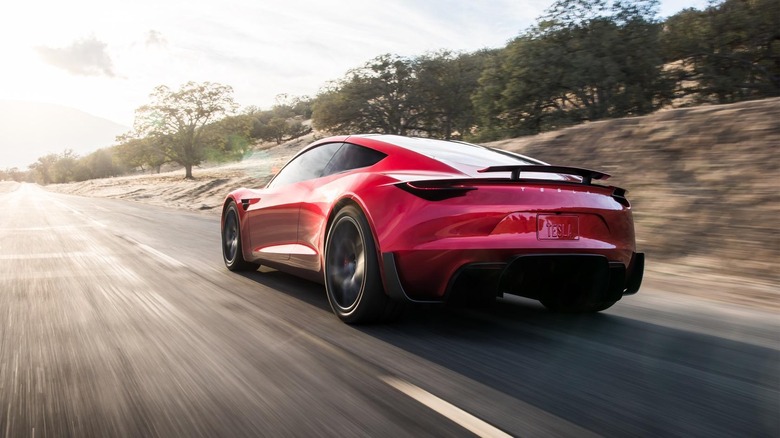 In fact, 0-100 mph takes just 4.2 seconds. If you're running the quarter mile, that'll happen in a mere 8.9 seconds. They're not just impressive numbers for an electric car, they're wildly impressive for any vehicle, period. And, Musk teases, they're what you get from the base model, suggesting there'll be a more powerful version later down the line.
You might, therefore, assume that you'll get about forty miles of such performance and then run out of electrons. Not so, Tesla promises. In fact, the new Tesla Roadster can apparently run 620 miles on a charge: enough to take on you on the highway from Las Angeles to San Francisco.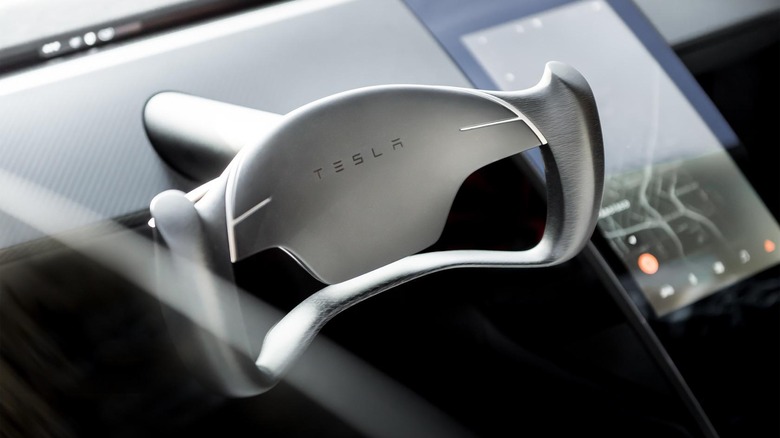 It's courtesy of a 200 kWh battery, and its power can do some mighty interesting things. Since there are two motors at the rear, for instance, the Roadster is capable of torque steering. That's where different amounts of force are applied to the rear wheels depending on whether they're inside or outside of a corner, sharpening the turn in the process.
0-60 mph in 1.9 seconds. 250+ mph top speed. The Tesla Roadster is "a hardcore smackdown to gasoline cars" says @ElonMusk https://t.co/EPqcMbgNmV pic.twitter.com/LYevEX8KIW

— SlashGear (@slashgear) November 17, 2017
Torque is a whopping 10,000 Nm, which works out to a heady 7,374 lb-ft. That's the sort of number which is, frankly, unimaginable in a gasoline-powered supercar, no matter whose badge might be on the hood. Certainly not one which also has room for four inside – albeit small people in the rear seats – and a removable convertible glass roof.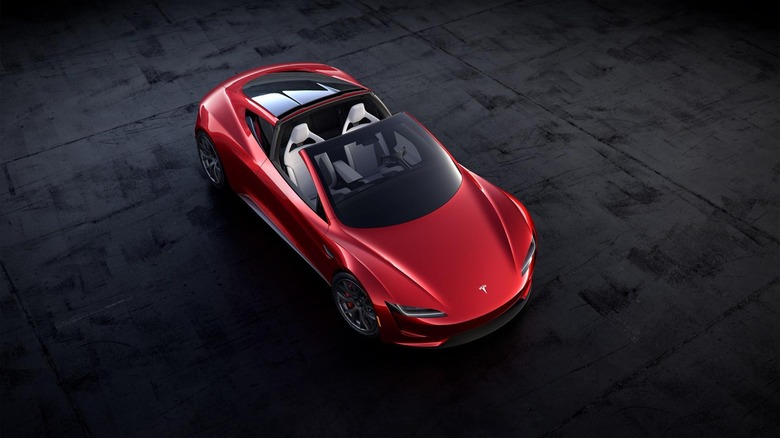 According to Musk, the whole purpose of the new Tesla Roadster is to comprehensively eclipse traditional engines. "The point of doing this is just to give a hardcore smackdown to gasoline cars," he said at tonight's event.
There are plenty of questions still to be answered. Can Tesla pull off production of such a vehicle, when it's also trying to deliver on the Model 3 and now the Tesla Semi, too? Are the real-world figures actually going to live up to these massive numbers? We do, at least, know the price: $200,000 with a $50k reservation, or $250,000 if you want one of the first 1,000 "Founders Series" reservations. We'll presumably find out more over the next three years.
MORE Tesla