Manus VR gloves let you use your hands as Vive controllers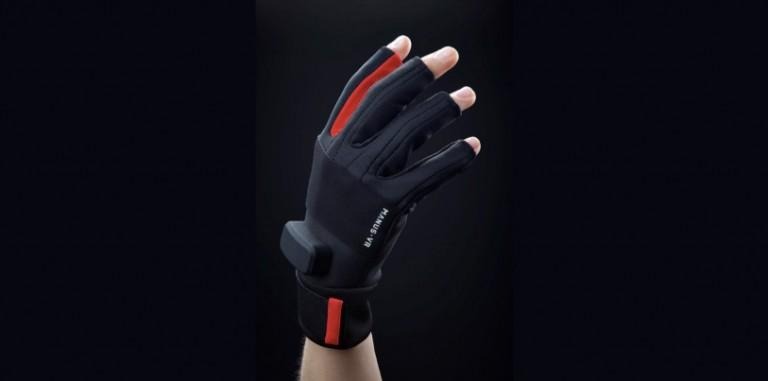 As virtual reality headsets are on the verge of becoming major platforms for gaming and more, we're going to see more accessories and tie-in products that aim to enhance the VR experience. The hand-held controllers that are included with HTC's Vive are a great example, allowing you to control and manipulate objects presented in VR. But what about the most natural tool we have to do those things, our hands? That's the idea behind the Manus VR gloves, which allow natural hand motions to serve as inputs.
The Manus VR gloves are compatible with the HTC Vive and make use of Valve's Lighthouse positional tracking technology. They're also wireless and washable, and feature wrist mounts for the Vive controllers.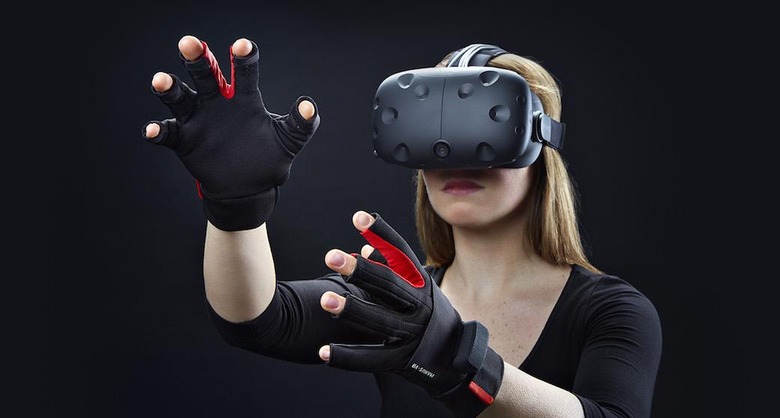 Manus is preparing a dev-kit version of the gloves for pre-order in the coming weeks. They include a vibration motor for programming different levels of tactile feedback, and batteries that can last up to 8 hours on a full charge. Manus says they will be compatible not only with PC games, but Cardboard and Samsung Gear VR as well. An open-source SDK kit will also be made available.
The dev-kit is expected to start shipping in Q3, but comes with a hefty $250 price tag, which, when paired with the $799 price of the Vive itself, brings the VR experience to over $1,000, and that's not even including the high-end PC that's required.
Still, it'll be interesting to see what game developers can do with the glove technology, and if we'll one day see a true successor to the Nintendo Power Glove. Manus will be demonstrating the VR gloves at the Game Developers Conference next week; SlashGear will be there, so we'll try to get some hands-on time with them.
VIA Engadget