MakerBot Replicator 2 hands-on with Nokia Lumia 820/520 shells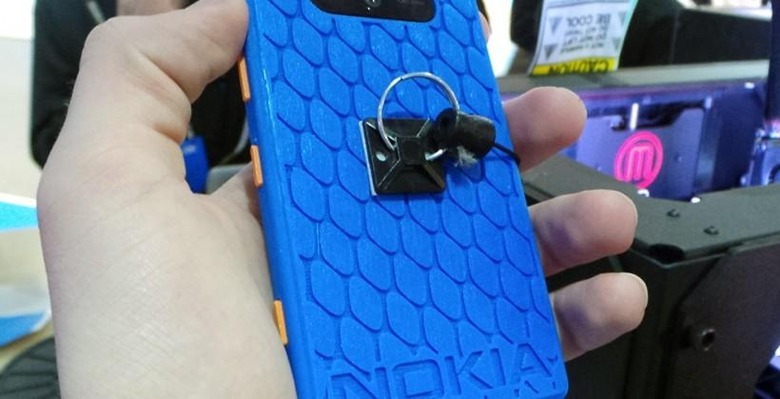 This week at Mobile World Congress 2013 we've seen Nokia's own Lumia 820 and 520 getting their own custom casings (not just covers, that is) with the MakerBot Replicator 2 – live and in-action! While it was just this January when Nokia first released their own 3D case printing files for the Lumia 820, MakerBot quickly revealed their own MakerBot Replicator 2 Destkop 3D Printer optimized shell that Nokia uses this week. This ultimate team-up showed what it could do with the publicly available files – all you need is your own maker to make your own!
Nokia has branded this event as the "world's first live social 3D printing experience" – so fancy you'll barely be able to handle it! Attendees as well as users at home were able to win customized cases for the 820, and even though there was no large news blast inside the main Nokia keynote, the demonstration was swamped almost non-stop. The hands-on video you'll see here shows one of the very rare times when the 3 MakerBot Replicator 2 machines weren't surrounded by a sea of bodies.
You'll find the scaly example of a case shown above and below to be made of two separate pieces as you'll be wanting to create when you're busting out your own design. The reason for this is the relative rigidity of the material you're creating with. With a second piece pushing out from the inside, you've got a bendable set of bits that function as buttons, as they should.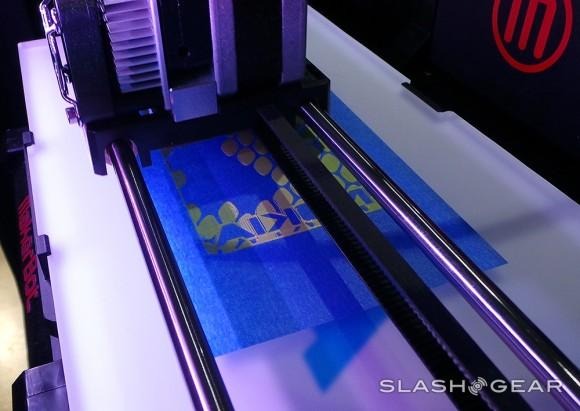 And that affords you the ability to have more than one color, too. You'll be busting out a black case with yellow buttons – perhaps a case with your school's colors? The outer bits and back of your Nokia Lumia 820 (or 520 in the very near future) are yours to create. Check the back of the case in the gallery below to see some key-carrying action as well!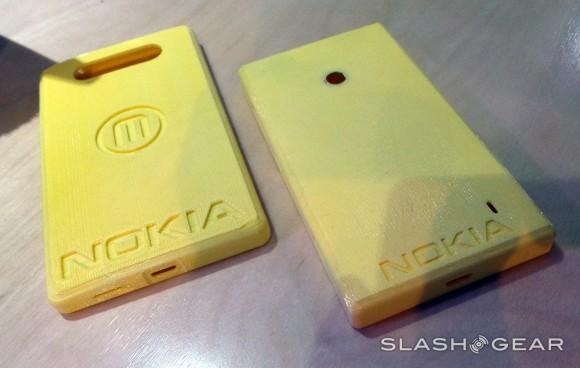 Also be sure to check the rest of our Mobile World Congress 2013 coverage in the MWC 2013 tag portal right this minute. Keep your eyes to the Nokia tag for our reviews of the new 720 and 520 in the very near future too – hot stuff!