Nokia Lumia 720 hands-on: high-end on a budget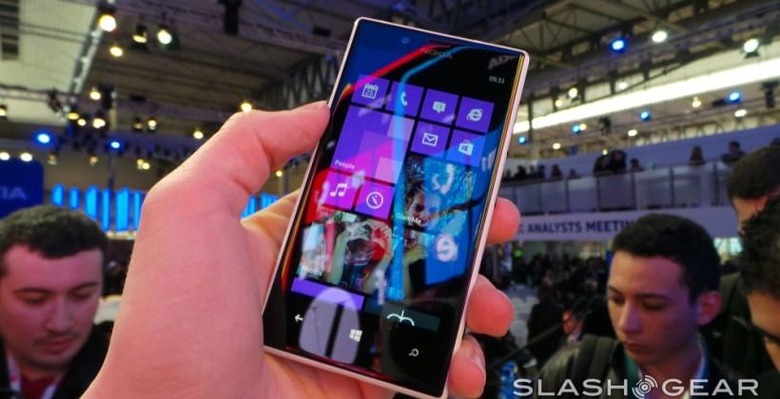 With the Nokia Lumia 720, the company continues with their unique design solution with high-end specifications on a low-cost Windows Phone 8 solution. Here we're finding this lovely device to be rather like the Nokia Lumia 820, complete with "pillowy" design elements. The glass up front is curved around the edges, software is swift and rather responsive, and the whole experience is, if we didn't know better, appearing very much to be the nicest Windows Phone 8 show of power on the market.
Of course when it comes to the high-end, the Nokia Lumia 920 has the power, yes? As it turns out, this device's camera is nearly as nice – f/1.9 aperture to start the party off and a collection of Nokia-specific camera apps to rock out. The back-facing camera is 6.7 megapixels, too – an odd in-between, for sure. There's also a 1.3 megapixel "Skype HD wide angle camera" on the front.
This device works with a snap-on wireless charging case – without which, you'll not be able to work with wireless charging. NFC, on the other hand, is built in to the basic device. With the wireless charging case, you'll be working with the Qi standard and will be able to hook up with all of the previously announced wireless chargers that work with, for example, the Nokia Lumia 920.
Above you'll see the wireless charging case – of which there are several colors – as well as the new wireless NFC-toting car stand. This stand is universal, able to work with any smartphone you've got (the clamp gets pretty wide) and has a space where the bottom of the device is held up, this allowing you to work with a microUSB cord – or whatever cord you use to charge with. The charging port – plugging in to your cigarette lighter in your vehicle – also has a USB port so you can run an additional cord through it.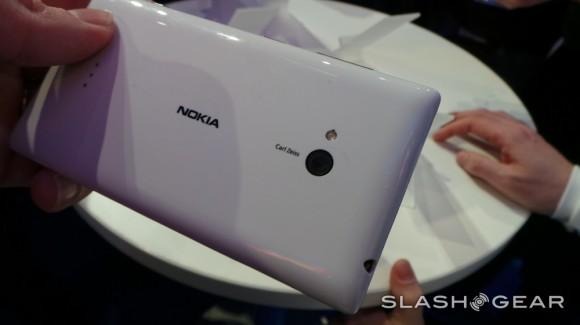 This device is both comfortable to use and fits in the palm quite nicely. It'll act as an excellent upgrade for those that pick up the Nokia Lumia 520 this year with its lowest price point. Here we'll be seeing this device attack the mid-range with a $180 price point – before subsidies. We're expecting a price below $100 USD in the end – we shall see!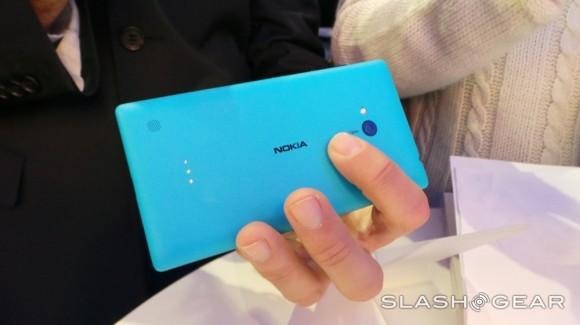 Have a peek at the hands-on action above and below and let us know what you think of this device – certainly at this price point. Be sure to stay tuned to the Nokia tag as well as the Mobile World Congress 2013 tag all week long for more hands-on and up to the minute news updates as well!