MacBook Pro 2013 iFixit Teardowns point toward low repairability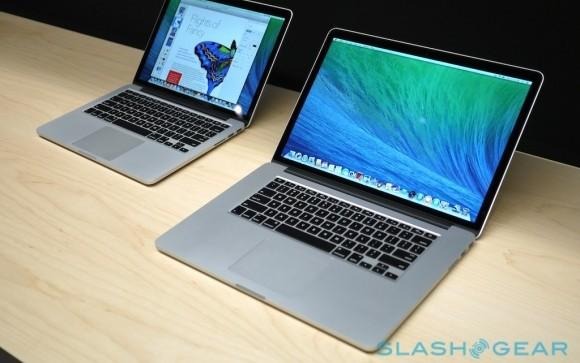 Don't purchase a MacBook Pro this late 2013 season expecting to be able to repait it on your own any time in the near future – at least not by the judgement of the team at iFixit. They've made with the teardown of both the MacBook Pro 13-inch and 15-inch units from this most recent season, and the results point toward some of the least user-friendly innards on the market. If you're not about repairing the hardware later on in the life of the machine's wear-and-tear yourself, you'll need no worries at all.
This generation of MacBook Pro works with two stand-out elements that the masses search for: Intel's 4th generation Core processor technology (Haswell), and a Retina-quality display. The ushering in of Apple's OS X Mavericks in collaboration with the likes of Haswell has come up with a new equation for battery life that Apple is also confident enough in that they've also reduced the size of the battery in both units – physically, that is.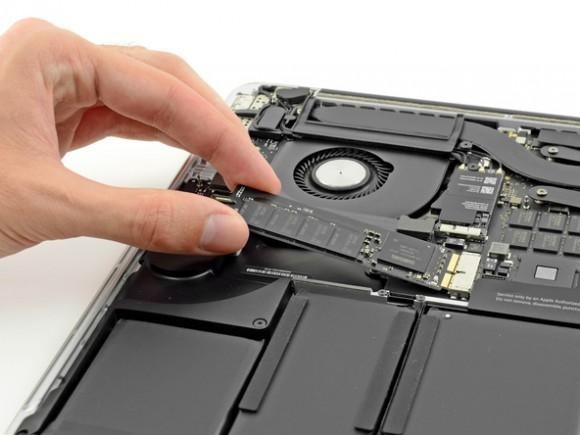 Both the 13-inch and the 15-inch MacBook Pro teardowns revealed that this battery was glued down over a variety of rather key screws for the unleashing of the rest of the removable parts. There's also soldered-in RAM and an SSD drive that's not going to be easy to replace either – non-standard as it is.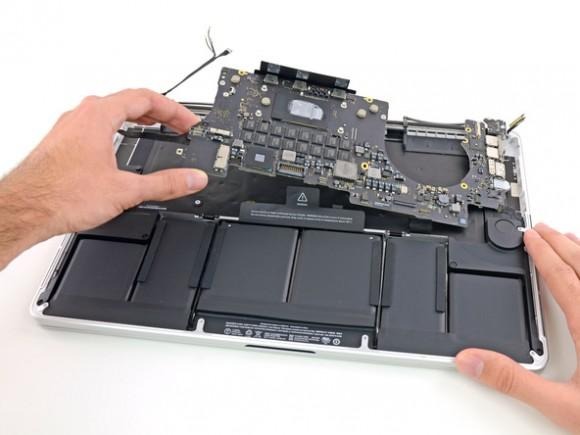 Both of the MacBook Pro units appearing here near the end of 2013 have been represented as Apple repairs only, it would seem – these simply are not pieces of hardware you're going to want to try to fix up yourself. If you're all about using a device until you want a new one, tossing the old one aside – there will be, again, no worries for you!
Stay tuned as we give these machines full run-downs and reviews of both the 13- and 15-inch MacBook Pros from late 2013 sooner than later! Meanwhile check our MacBook Pro late-2013 hands-on for the full top-to-bottom.