MacBook Pro 13 and 15-inch refreshed with Haswell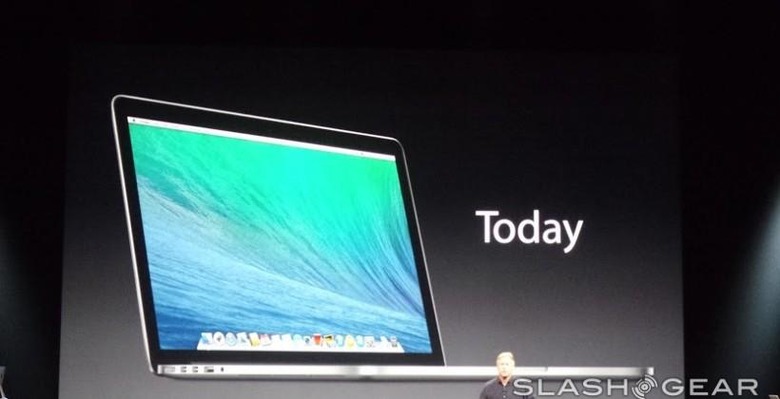 This week with the incoming wave of OS X Mavericks announcements came the official unveiling of the 2013 Intel Core (Haswell)-packing MacBook Pro lineup. This new push for the 4th generation of Intel Core technology also has the MacBook Pro readied to be the highest-end solution for users looking for notebooks from the OS X universe, Apple also having released Haswell-readied MacBook Air units earlier this year for the lightest side of things and a brand new iMac most recently.
One of the most important differentiating factors involved in the release of this newest MacBook Pro line is battery life. With the inclusion of Intel's 4th generation Core technology and optimizations by Apple therein, these new machines will be given a relatively massive boost in battery life on an everyday ordinary run. We'll be giving them a full run-down once we've got them in for review, of course. Apple suggests the 13-inch MacBook Pro refresh will work with up 9 hours of iTunes video playback.
"We have an amazing line-up of desktops and notebooks, and we've had one focus since the beginning – to build the best computers in the world, that people just love to use" – Tim Cook
The 13-inch MacBook Pro refresh works with a 3.46 pound weight and a thinness of 0.71 inches. This version of the machine works with 4th generation Intel core technology (Haswell), of course, and Iris graphics. This makes the machine, as Apple suggests, "up to 90 percent faster".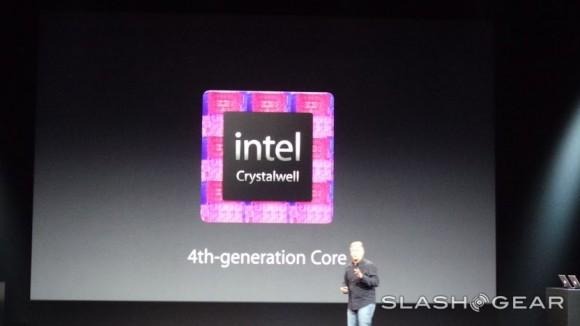 Apple's reveal of the newest MacBook Pro also reinforces factors like Thunderbolt and the need for highest-definition displays. Though we're still not sitting in a touchscreen universe, Apple will be rolling out additional details for their more mobile than ever OS X Mavericks desktop operating system as well – and again, these notebooks will headline the effort.
"Our competition is different. They're confused. They chased after netbooks. Now they're trying to turn PCs into tablets and tablets into PCs. Who knows what they'll do next. I can't tell you that, but I do know we have a very clear direction, and we're not going to slow down." – Tim Cook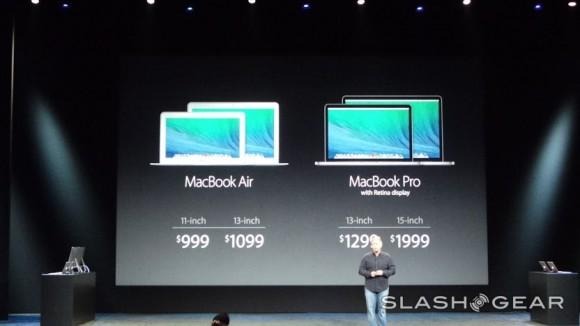 Have a peek at SlashGear's Apple Hub for more information on this effort in the near future – stick around for hands-on excellence imminently, and the full review of this MacBook Pro line when the time comes.