MacBook Pro 2012 family gets price slash at Best Buy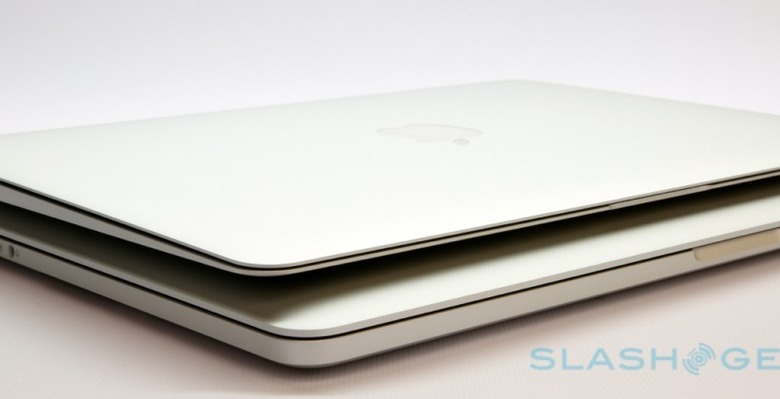 It's certainly not due to low demand that Best Buy has suddenly cut off bits of the price for several Apple MacBook products here in the summer of 2012. The first of these discounts is from the massively powerful MacBook Pro with Retina display, tricked out with 8GB of memory and a 512GB solid-state drive – where normally it'd be $2,799.99, it's now been cut to $2,659.99, that being a $140 USD discount. But why is it such a big deal that Apple products are discounted when essentially every other manufacturer discounts products such as these all the time?
The name of the game is control. Apple controls their prices – or at least makes an impression on businesses that are allowed to carry their products that they'd like their prices to remain steady. Another example of a discount here at Best Buy is the least expensive Retina MacBook Pro available being cut by $110 to come out to $2,089.99. Best Buy is a store known for their frequent price changing, and this discount could very well have been agreed upon with Apple for a very short time, so if you're the type to fuss over a $100 discount off of a $2,000 computer, you'd best head out today.
Each of the discounts are available for in-store pickup only, and also include a MacBook Air, normally costing $999.99 and running for $949.99 right now. These notebooks have been reviewed in full by SlashGear in kind here: [MacBook Pro with Retina Display (mid-2012) Review] and [MacBook Air 13-inch (mid-2012) Review] and are both of them beasts to be reckoned with. Have a peek at our Best Buy timeline below to catch up on the dealings in the store of the hour.
[via CNET]