Lumia 635 Brings Windows Phone 8.1 To T-Mobile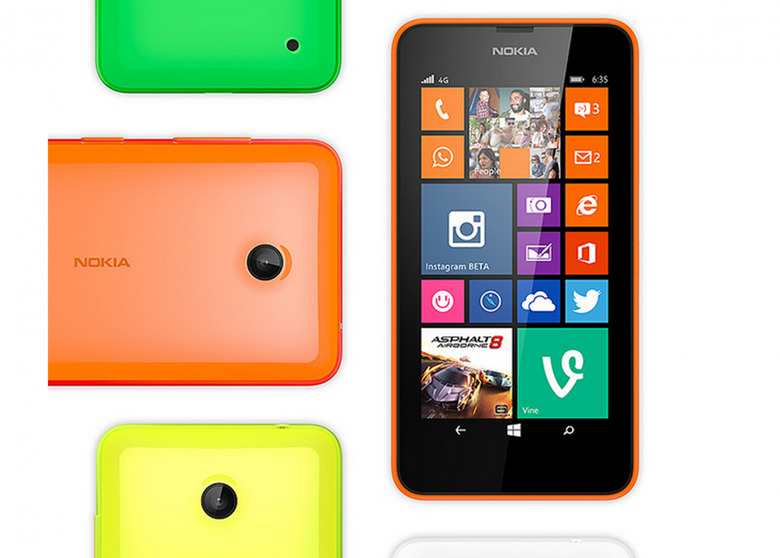 This week he folks at T-Mobile USA have brought the newest Windows Phone 8.1 device to their ranks, complete with Cortana. This is the Nokia Lumia 635, a device that'll be the direct successor to the Lumia 521, the hottest-selling Windows Phone device in T-Mobile history. The Lumia 521 is the USA-based version of the Lumia 520, the best-selling Windows Phone in the history of Windows Phone.
The T-Mobile Lumia 635 works with a 4.5-inch LCD display covered with Corning Gorilla Glass 3 and a 5-megapixel camera at its back. You'll find the display coming in at 854 x 450 – not especially sharp – and the device powered by a Qualcomm Snapdragon 400 processor.
This device will be working with T-Mobile's 4G LTE network and will (hopefully) have all-day battery with an 1830mAh pack inside. The back of this unit is removable, just like the 521, this time coming in orange, green, yellow, black, and white.
Perhaps the most interesting bit about this device is the price. T-Mobile has it set for $0 down – as most devices are – with 24-months of payments of $7 USD. That's $168 total – not counting data and talk time pricing, of course.
You'll be able to find this device on the web starting on July 9th and in stores on July 18th, 2014. The Lumia 635 will be available in the United States through T-Mobile USA and MetroPCS.