Look out Cisco, Logitech is gunning for your video calls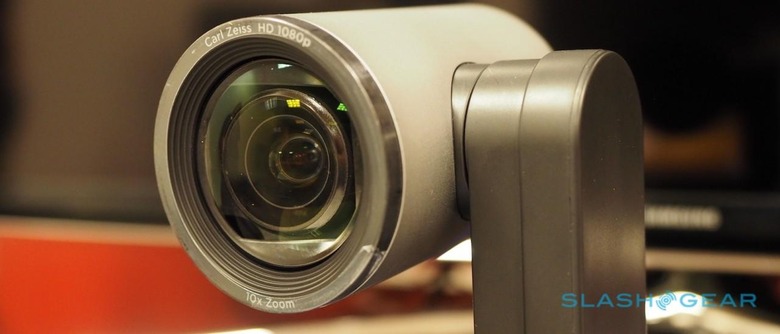 You may not have realized it, but there's a war going on in video calling. The space between impromptu, FaceTime-style smartphone chats and huge, custom conference suite installations is widening, as offices evolve and collaborations span countries not just cubicles.Logitech has set its sights on that gap, undercutting traditional names like Polycom and Cisco with video call peripherals that plug into existing computers. The competition, the company explained to me, is "the laptop at the end of the table": the generally unrewarding hack of trying to use a laptop's built-in webcam and microphone to fit in a meeting room full of people.
Instead, there's products like today's Logitech Group, a so-called ConferenceCam system targeting meetings involving up to fourteen people. Combining an adjustable camera with 10x lossless zoom, a speakerphone with controls, and expansion microphones, it plugs into a Windows, Mac, or Chromebook computer or laptop and works with just about any video calling system out there.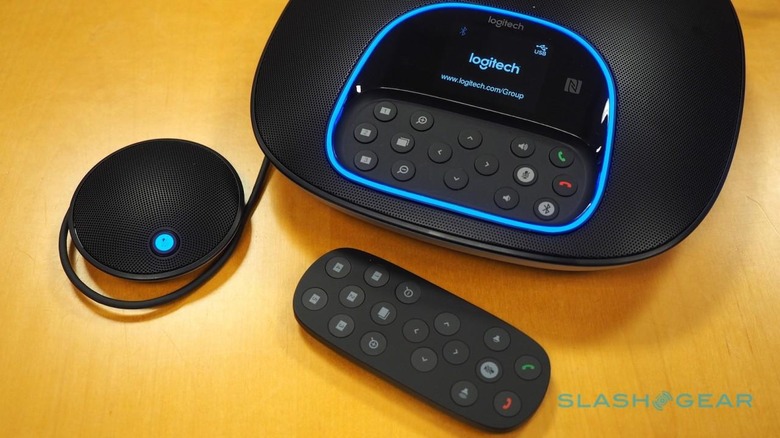 That's one of the big differences, Logitech argues, between what it's doing and what Polycom and Cisco offer. They're closed platforms – Cisco video callers chat with others using Cisco systems – and, when third-party support is possible, it's often expensive.
The average Polycom installation, for instance, is around $10k-12k, so Logitech says. Meanwhile, it probably won't work with your Skype for Business call.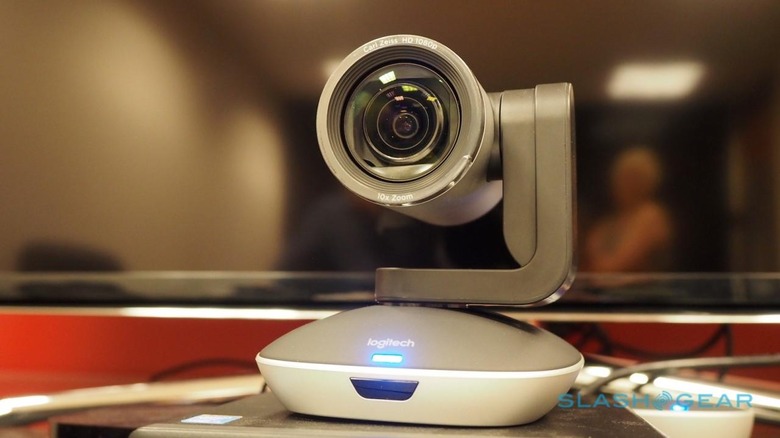 Logitech Group takes a different strategy, dubbed BYOC or "bring your own codec": instead of attempting to fight multiple services, you work with as many of them as possible. Group costs $999.99, plugs in with a single USB, and Logitech has collaborated with software developers so that some apps can grab control of the pan/tilt microphone, or use on-camera H.264 encoding and compression to reduce the workload of the laptop itself.
In fact, the company tells me, Logitech has been experimenting with using even lower-power host devices since cameras like Group can handle so much of the heavy lifting. That could be an Intel Compute Stick, for instance, though Logitech has also built a prototype with a Nexus 6P, hooking up the camera with a USB-C connection.
The goal – and where Logitech says it's already making inroads, with companies including Deloitte, Ernst & Young, and BMW – is to equip the new generation of "huddle rooms" with Group systems. Rather than a building having one or two super-expensive dedicated video conferencing suites, smaller break-out rooms can be set up with a Group camera and a monitor, serving around 4-10 people at a time who bring their own laptop or tablet in with them.
Ease of use is key. Compared to the old version, CC3000e, today's new Group improves audio and video quality, as well as how straightforward it is to get other devices involved. There's Bluetooth and NFC for more quickly pairing a smartphone to the speakerphone, and the whole thing is now made of metal not plastic, which not only improves durability but, Logitech tells me, cuts down on vibrations which impair the audio.
The speakerphone station itself has four beamforming microphones, and up to two extension microphones can be plugged in, at $299.99 apiece. The camera streams at up to 1080p HD, and has a 90-degree field of view.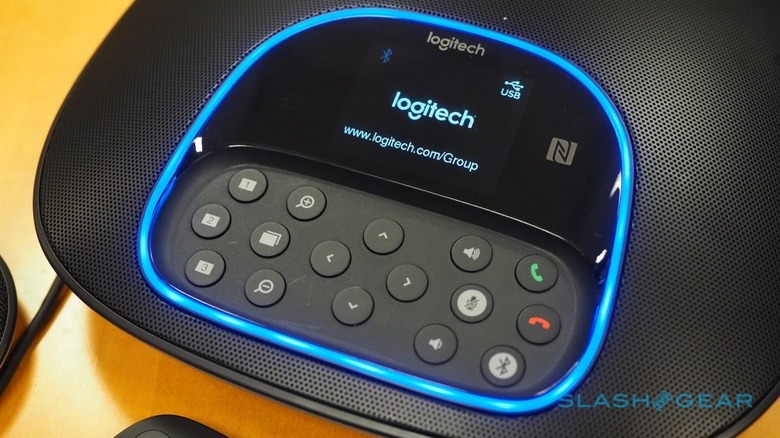 Combined with more portable products like last year's ConferenceCam Connect, Group is what Logitech expects will see them overtake Cisco in 2016 and be the number one provider of video conferencing solutions.
Logitech says Group will ship in March 2016. There'll also be a maxed-out bundle with both the main system and the expansion microphones, which will be $1,249.99.
MORE Logitech