Look Ma, no Nokia - just Microsoft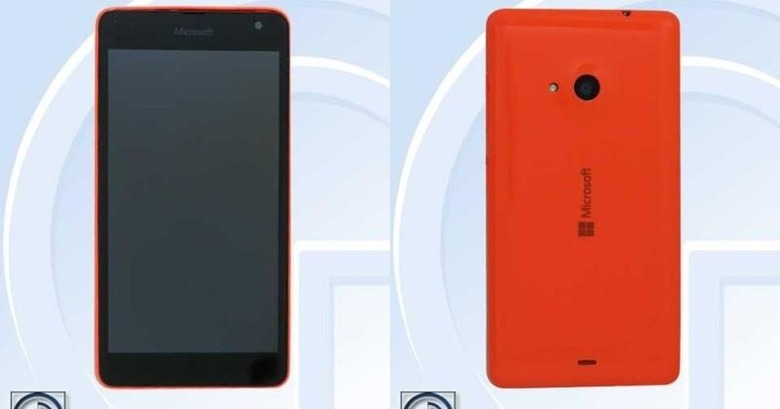 This morning we've caught our first full glimpse of what it'll look like to own a smartphone made by the Nokia crew under Microsoft. Microsoft of course purchased the Nokia devices business earlier this year, and just now we're seeing the first device they've released without the Nokia brand. Unlike renderings we've seen before, this brand has no "Lumia" or "by Microsoft" at all – it's just Microsoft and the Windows logo, the same logo enacted for the first time back in 2012.
This is the Microsoft RM-1090, likely settling on a slightly easier-to-remember name before it's unveiled in full. For now it's appearing on TENAA in China. This is the Chinese version of the FCC, essentially, showing off information about the device before it's released formally.

Unlike the FCC, Telecommunication Equipment's Network Access Managements requires that images of the device be shown fully. The date of issue on this device was the 17th of October, and it'll be prepped for release within the next few weeks, more than likely.
Look like a nice simplification for Nokia Telecommunications, Ltd. to you? Or would you rather Microsoft had stayed with the Nokia name? And what about Lumia? Do you expect Microsoft will keep that name for devices through the future?
Or will Nokia devices be given a whole new name entirely?
We shall see! For now – enjoy the orange!
VIA: WindowsCentral