Apple AirPod users found themselves on the wrong side of the prank this week as art director Pablo Rochat struck! According to Rochat, he simply "made life-size AirPod stickers and stuck them on the ground, all over the city." He made his project known on November 17, 2019, and already 5-figure amounts of likes and retweets and shares have pushed him into the realm of viral prank hit.
Given the amount of responses and reactions to the original set of posts made by Rochat, it would seem that the designer's struck a chord. This isn't only true in Rochat's city of San Francisco. Earlier this year we reported on a sharp uptick in reports in NYC from subway workers having to retrieve lost AirPods. At over a hundred and fifty dollars a pair, wouldn't you take a moment to pick one up?
Below you'll see the prank in action. This prank utilizes the all-too-common appearance of a lost AirPod on the ground, out in public, right where everyone can mash it with their feet. Because the product is so ubiquitous, the shape so simple-yet-recognizable, people can't help but bend over to attempt to pick it up.
In the days since the sticker campaign went live, Rochat shared the template for chaos. Over at Pablo Rochat's Freebies page you'll find the templates for the "Life-Size AirPod Sticker Prank" in two editions. There's the original AirPod sticker sheet, and the AirPod Pro sticker sheet. You'll have to print them yourself if you want to give the prank a shot in your city.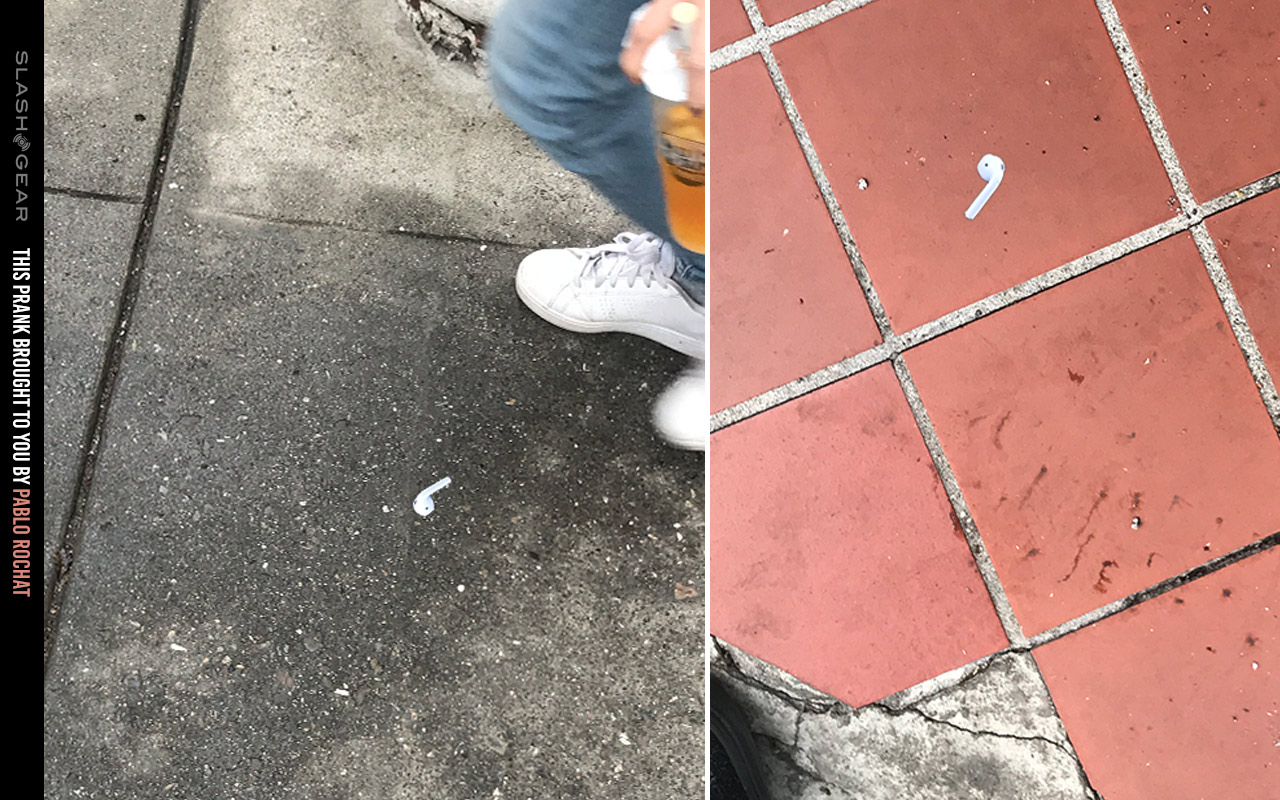 If you do print out a sheet, be sure to share how it went with @PabloRochat on Twitter. I'm sure he'd like to hear about how sticker tricks aplenty are causing chaos across the globe. Some men just want to watch the world burn. Also remember to avoid microwaving your iPhone, and remember the lesson we learned with the waterproof iOS update.