LG webOS Smart TV debut promised for CES 2014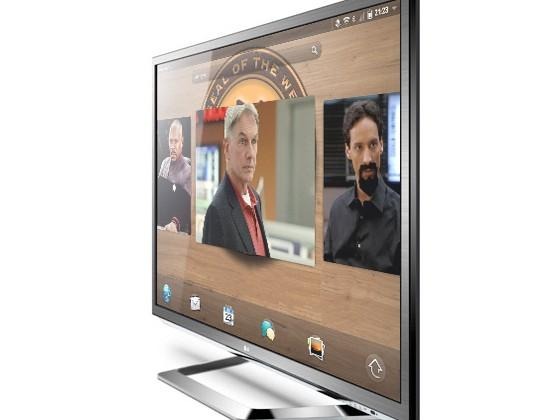 LG will bring its first webOS smart TV to CES next month, with the former Palm platform making its living room debut. The new TV will run webOS – which LG acquired from HP earlier this year – on a 2.2GHz dualcore processor, LG researcher Hong Sung-pyo confirmed this week, ZDNet Korea reports, though most other details are unknown.
In fact, beyond that the set will have 1.5GB of memory, the specifications of the smart TV – and its name – are unclear. LG is perhaps likely to use LCD rather than OLED for the display itself, given the difference in cost between the two technologies, and aim larger rather than smaller so as to grab attention on the crowded CES show floor.
However, the firm is unlikely to go quite so large as the vast 105-inch 4K 21:9 curved TV LG said yesterday that it would be bringing to Las Vegas. That will not only be the biggest curved TV in the world, but the first curved 4K set to have such a wide aspect ratio, and indeed the first Ultra HD curved model that LG has ever made.
webOS has struggled, despite impressing tech enthusiasts early on. After HP acquired Palm in 2010, it tried to continue the company's Pre range of devices as well as launch the TouchPad, an iPad-rivaling tablet also running webOS.
Sales of the TouchPad proved dire from the outset, however, and HP quickly axed the project and then announced plans to spin off webOS as an open-source project. LG's decision to purchase the platform back in February came as a surprise, then, particularly as the company revealed it intended to use the software on smart TVs rather than mobility devices.
Rumors of a webOS LG TV had initially surfaced in October 2012, with chatter of a reveal at CES 2013 last January.
LG had previously attempted to join the Google TV bandwagon, but the Android-based OS fared as poorly in the living room as webOS did in tablets. Google itself has been quiet on Google TV's future of late, focusing instead on the low-cost Chromecast streaming dongle, though rumors have suggested that the firm plans to drop the brand and focus instead on a "Nexus TV" box.
VIA CNET