LG Watch Urbane 2 cancellation blamed on faulty screen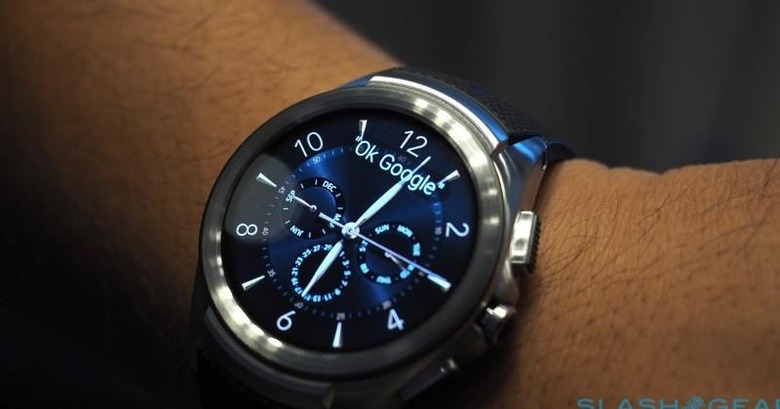 LG has somewhat broken its silence on the recent fiasco over what should have been one of its hottest wearables to date. Apparently, the reason why it suddenly decided to stop the sales of its LG Watch Urbane 2nd Edition was due to a faulty component that would affect image quality over time. Other than that, however, LG isn't saying much else, preferring to keep mum over the real issue and possibly earning the distrust, if not ire, of some who have been looking forward to the smartwatch.
It's hard to blame LG for keeping silent. It has to protect its component suppliers after all. And it also has to protect itself, though the fallout from this manufacturing fail is probably something it can't really shield itself from. Especially considering how high profile it should have been.
For one, it is probably the classiest smartwatch among the Android Wear category, at least for those not aiming to be a luxury piece like the TAG Heuer Connected. But more importantly, it has become the poster boy for Android Wear's new independent connectivity feature which would allow smartwatches to connect to the Internet on their own, without a smartphone's help. Given how new that feature is, at least to the platform (Samsung's Tizen-based Gear S has had it for a year now), it was almost too easy to presume that the it would be the cause of the device's problems.
Apparently not so. LG shares that the hardware problem was related to an advanced component never before used in an LG smartwatch. This component, when put under a stress test, was revealed to adversely affect image quality over time. LG offers no other detail other than that it doesn't really affect the safety of the device or its wearer. It would only affect the user experience in the long run.
Sadly, LG also offers no hope when or if the Watch Urbane 2 will make an appearance again. It is offering refunds for those who already purchased the smartwatch but little else in terms of compensation or anticipation. It also puts Google in a tough position considering that the one and only Android Wear smartwatch with standalone connectivity is no longer available in the market.
VIA: Telegraph