LG Watch Urbane 2 LTE rollout halted over quality issue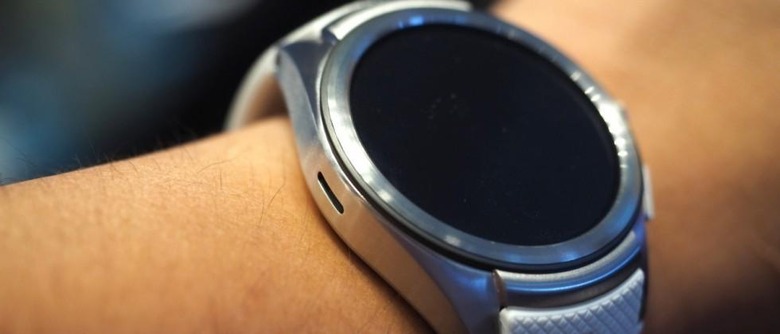 Following a message AT&T sent to its customers vaguely detailing an issue with the LG Watch Urbane 2nd Edition LTE, LG has announced that it is nixing the smartwatch's rollout across the globe due to a quality issue. It still isn't clear what problem has prompted LG to pull the wearable, but AT&T cited a "quality issue" as the reason and will be refunding those who have already purchased a unit. Sources state the issue is related to hardware troubles.
The quality issue came to light when AT&T began alerting its customers about the trouble. Reportedly, AT&T has also alerted its retail stores, saying those who have the watch will be able to get a refund if desired. Sources speaking to 9to5Google say the hardware trouble — which is not officially confirmed — relates to the "day-to-day functionality" of the watch.
The sources aren't aware of what, exactly, the hardware problem is. However, users at Verizon are reporting that the carrier has put a hold on the Urbane, and isn't shipping them out to customers who pre-ordered. An explanation was not provided to those customers either, and Verizon hasn't issued an official statement about what is going on.
AT&T customers who aren't interested in a refund can instead swap the Urbane for a different smartwatch. According to a statement LG provided to 9to5Google, it seems possible the Urbane may not be released at any point in the future, though that is still yet to be seen. Check out the timeline below for related news!
Update: LG sent a statement to Android Police, which reads:
We understand that you are currently reviewing our latest smartwatch; however, late in the quality assurance process for the LG Watch Urbane 2nd Edition LTE, our engineers were made aware of a hardware issue which affects the day-to-day functionality of the device. After further investigation, the decision was made to cancel the rollout of the Urbane 2nd Edition LTE due to the complicated nature of the issue.

Whether the device will be available in the future will be decided at a later time. For now, our top priority is to ensure that only products that meet our very specific quality standards are available for purchase.
SOURCE: 9to5Google