LG's latest smartphone offering, the dual-screened V10, will be making its US debut in the near future — as in, this very week. The device is launching on both AT&T and T-Mobile, starting October 27th (that's tomorrow!) and October 28th, respectively. Wednesday's launch for T-Mobile, however, applies to their online store only, as physical stores won't accept orders until Friday, October 30th. Similarly, AT&T won't have the V10 in store for hands-on time until November 6th.
AT&T has said they will have the LG V10 in either Space Black or Opal Blue color options. It will be priced at $700, with monthly payments made over two years, or it's available for $249 with a two-year contract. Customers who order early will be treated to a free 200GB microSD card, extra battery, and charging cradle.
As for T-Mobile, the carrier didn't specify which colors they will offer, but the V10 is priced at $600 over 24 months. Unfortunately they don't offer any of the bonus goodies for early orders. UPDATE: T-Mobile has confirmed that early birds will also have all the goodies available to them. So yes, T-Mobile subscribers will be able to grab the free 200 GB microSD card, battery, and cradle if they're fast enough.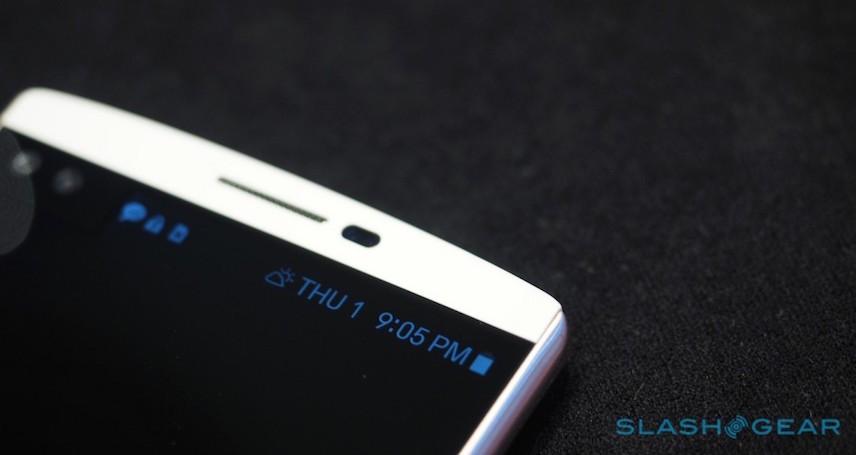 Among the V10's flagship features are a thin, secondary screen at the top of the display that can show notifications and typical menu bar items, including time, date, battery life, flashlight, and camera controls, all without the main screen needing to turn on.
LG's latest also boasts of impressive camera specs, with 16-megapixels on the rear, and dual 5-megapixels on the front. Be sure to check out our hands-on time with the V10, including details impressions of the photography capabilities.