LG speeds OLED TV launch plans to beat Samsung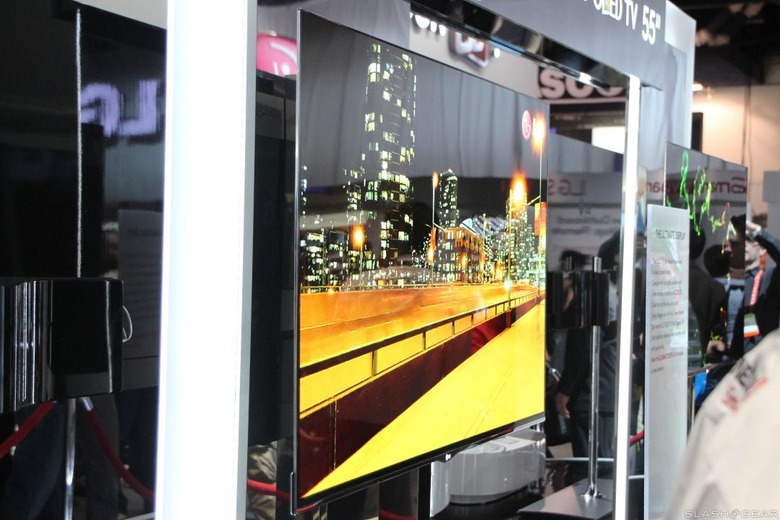 LG has reportedly accelerated its OLED TV plans in an attempt to beat Samsung to the market with the first big-screen OLED set, aiming for a May release so as to get in ahead of the London Olympics 2012. The LG sets – shown off at CES 2012 in 55-inch form - were originally expected to go on sale by the end of the year, but Samsung's recently-revealed launch plans have forced the company to move forward, DigiTimes reports.Samsung confirmed its OLED plans last week, revealing that the big-screen set would see an official reveal at IFA 2012 in late August. However, according to these new sources, the company could even release OLED models earlier than that, targeting a pre-Olympics window as well. The games kick off in London, UK, in late July.
No matter who gets to say they were the first to the market, neither company's TV is expected to be particularly affordable. LG is tipped to be considering a price tag in the region of $7,900 for its 55-incher, and while Samsung hasn't committed to any figures yet, something in the same ballpark is expected. Sources suggest the Samsung model will be double the price of a similarly-sized smart TV from the firm.
In return for your cash there will be the usual vivid colors, huge contrast range and generally delicious picture quality we're familiar with from OLED screens.