LG 55-Inch OLED TV Tipped At $7900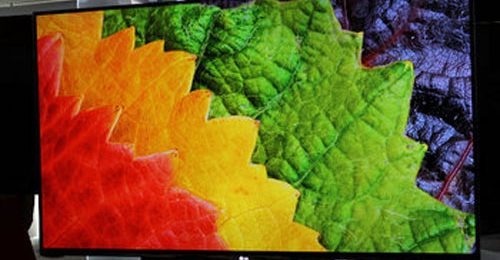 Each time we hear anything about an OLED TV with a big screen size I always wonder exactly how much it's going to cost. I still remember when Sony unveiled that OLED small screen TV years ago, and it cost considerably more than traditional large-screen sets. There are a bunch rumors floating around that LG Electronics intends to launch that cool 55-inch OLED TV this May.
The rumor points to launch coinciding with the Cannes Film Festival. The price rumored for the set is 9,000,000 won, which is the equivalent of $7900. That is seriously expensive for a TV considering you get 3D LCD sets for much less than that price for an equivalent screen size. Apparently, that price is consistent with what DisplaySearch has estimated for OLED sets.
The launch was initially expected to come during the London Olympics kicking off this July, but LG wants to be the first out of the gates with an OLED set. Once the 55-inch screen hits the market, LG will decide whether more OLED models will come to market based on customer interest. At nearly $8000 I don't see the TV selling in large volumes. I think with the sluggish economy around the world most people aren't ready for a high-end OLED TV.
[via OLED-info]