The past days we've seen LG put out product after product, not of smartphones, but of audio equipment, from the curved Music Flow soundbar to the new TONE ULTRA headset. Coming full circle, LG is also announcing not one but two wireless speakers that you can take with you anywhere but also share the listening experience with others. The Music Flow P5 and the rather odd-looking SoundPop 360 will be making their public debut at one of the world's largest tech show, IFA 2015, next month.
The Music Flow P5 looks normal enough, but, as they say, looks can be deceiving. This portable wireless speaker has a boasting time of 15 hours on a full charge. The Auto Music Play feature allows music to immediately start playing once an audio source, commonly a smartphone, gets withing range.

More eye catching, however, is the SoundPop 360, a cylindrical wireless speaker that looks more like a bottle. That is no accident, according to LG. It was actually modeled after those ubiquitous coffee tumblers supposedly to better fit into the modern lifestyle and homes of users. Just don't try drinking from it. Because of its shape, it is able to blast music in full 360 degrees, reaching all directions and anyone within hearing range. Operating time is around 20 hours.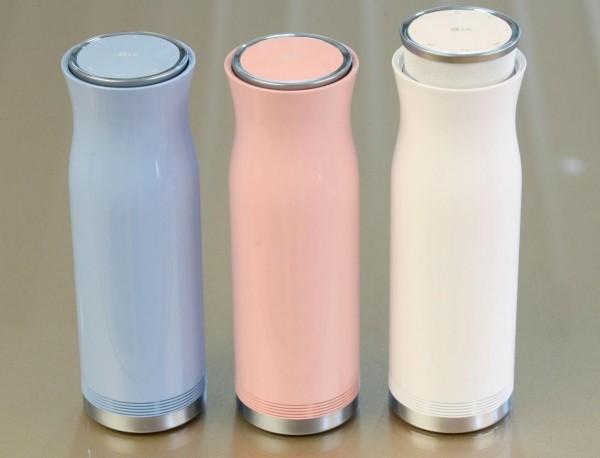 Aside from design, both speakers share the same set of LG features. Multi Point lets multiple users connect to the same speaker in a digital tug of war for supremacy. Dual Play, on the other hand, works in reverse, allowing one source to connect to two speakers for a stereo effect. Sound Sync allows the speakers to connect to Bluetooth-enabled TVs for either a more personal and private listening experience or a more pubic, home theater setup.
LG hasn't yet revealed pricing and dates for these two speakers, but the SoundPop 360 and Music Flow P5 will be on display in early September, along with some of LG's newer audio equipment products.