LG TONE ULTRA HBS-810 BT headset offers premium on a budget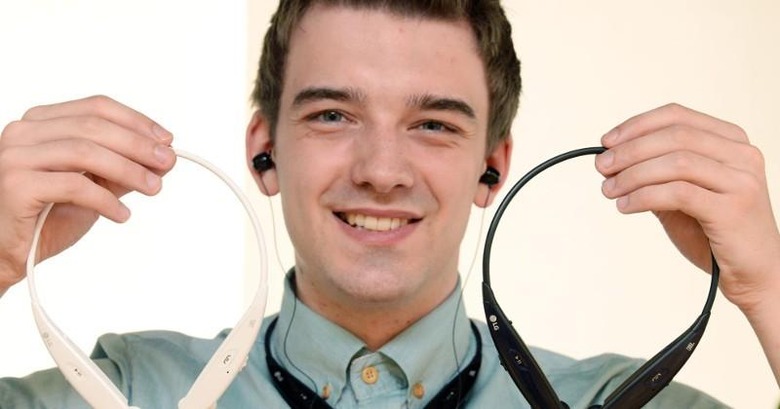 Not even a month after it announced the availability of the Tone Active, LG is revealing yet another member of its TONE Bluetooth Headset family. This time the focus is on budget-conscious consumers. The newest LG TONE ULTRA, model HBS-810 to be exact, combines two things that no buyer can resist or will tire of hearing: premium quality and the promise of an affordable price tag. Packaged in an a now familiar "neck brace" design, the LG TONE ULTRA HBS-810 will be available later this month.
LG's TONE line has been popular because of its unique design that combines the tangle-free flexibility of Bluetooth headsets, the comfort and noise cancellation of in-ear earphones, and the durability of a solid control brace. The TONE offloads all of the controls into the collar, providing the same functionality most headphones offer but without weighing down on your head or shirt pocket.
For premium features, the HBS-810 of an audio system that has been fine tuned with the help of JBL, one of the most trusted names in the audio equipment industry. LG says that some features found only in their premium TONE line are also making their way to the new ULTRA. For example, there's the retractable wires that keep those cables from still getting tangled up when not in use. The two-way jog button also makes an appearance, letting users both control volume as well as forward/rewind with ease.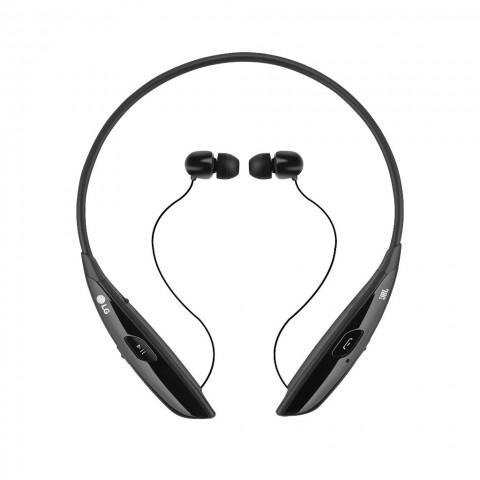 As for the price, well, LG is still keeping that under wraps for now. Those details, as well as the exact availability date, will all be revealed when the headset launches in late August in their respective markets. The LG TONE ULTRA HBS-810 will of course also be on display at IFA 2015 next month.