LG Optimus L9 rings the budget bell at $79.99 after rebate for T-Mobile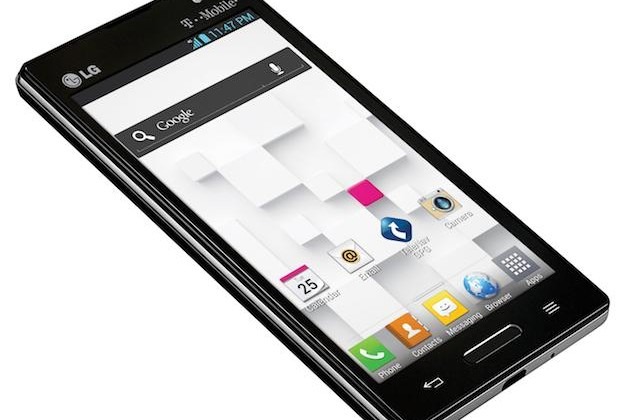 If you're planning on working with the LG universe on T-Mobile for the next two years, you might want to consider the LG Optimus L9, a budget-minded smartphone that's been priced and dated just this morning. At $79.99 after a $50 mail-in rebate you can grab this device on a Classic voice and data plan or you can work with the Value plan which has you paying $49.99 out-of-pocket plus 20 monthly payments of $15 on top of your monthly data/voice bill – that's what T-Mobile calls their Equipment Installment Plan, or EIP. This device will be available starting on October 31st, 2012, and will ring in this terrifying Halloween with a collection of LG-made features.
This smartphone comes with a 4.5-inch qHD display with Gorilla Glass 2 across the front for next-level scratch resistance. Inside you've got Android 4.0 Ice Cream Sandwich and LG's newest set of user interface enhancements, many of which we've seen on the last couple of LG devices on other carriers like the LG Intuition and the massively powerful LG Optimus G.
On the back you've got a 5 megapixel camera made to make full use of the lovely new collection of photography features the LG family works with. You can use "Cheese Shot" to take a photo with your voice and panorama photo mode to make with the long shots. The LG Optimus L9 also has rapid-fire shooting with continuous shot and works with a set of apps added by LG, T-Mobile, and Google to make sure you're ready for action right out of the box.
You'll have SlackerRadio and Google Music for sweet tunes right out the gate, SmartShare for DLNA-capable devices, and Bluetooth 3.0 for more wireless action. Inside you've got a 2,150 mAh battery for long life, connectivity with T-Mobile's 4G network, and a dual-core Texas Instruments processor to keep you moving smoothly. Have a peek at our timeline below of LG Optimus L9-related fare and get ready for this beast appearing in your local T-Mobile store soon!