LG Optimus L9 II leaks: large-screened and low-powered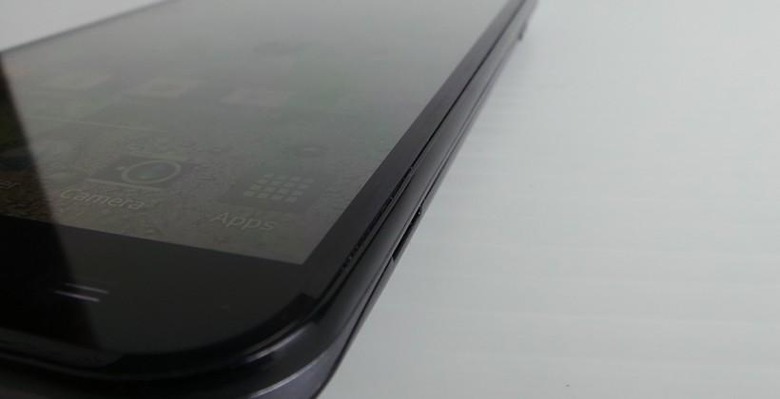 With their successes with the Google Nexus 4 and the Optimus G and G Pro, LG should at this point be more than ready to continue their drive into the future with more large-screened smartphone machines. Here in the spring of 2013, another device has been spotted that's not yet been made official – not here with the most recent wave of USA carrier releases, and not back at Mobile World Congress 2013 where they made their first push apparent.
This device is currently being called the LG Optimus L9 II, a follow-up to last-year's mid-sized offering reviewed on SlashGear with T-Mobile, bringing with it this time a much larger display and a processor that's ready to get with today's wave of high-powered apps. It's not the Snapdragon 600 we're seeing here, but one step down: the Qualcomm Snapdragon 400 dual-core SoC. This processor works with a clock speed of 1400 MHz and is aimed at this device's 4.7-inch 720p display.
But that's the high-end of 2012's best devices, right? That's what it would seem like, yes – but LG wouldn't want to out-do their upcoming LG Optimus G2 now, would they?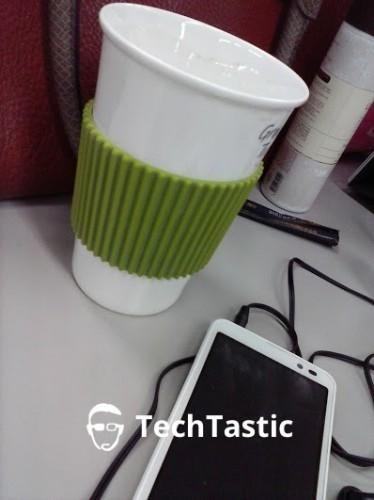 Rumored for quite a few weeks a months now, LG's follow-up to the original LG Optimus G is likely waiting in the wings at this very moment. LG should very well be creating a contender for the battle between the Samsung Galaxy S 4 and HTC One here before the end of summer, one with a Qualcomm Snapdragon 600 or bigger, just to make sure it matches these hero machines.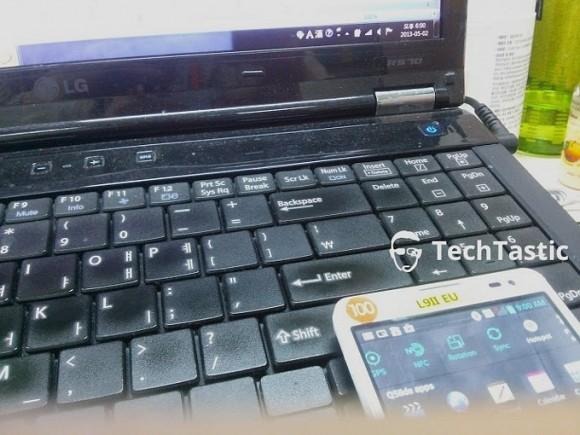 The images you're seeing in this post (other than the first image marked by SlashGear, that being an LG Optimus G Pro) come from TechTastic where Niels Zomer has shown the device to be working with at last one color option: white. This machine also appears to have a plastic rim around its full glass front and a display that's entering in on the near-edge-to-edge land of 2013. Obvious facts about this device also include the inclusion of a headphone jack on top, earphone speaker up top alongside motion and light sensors above the display, and a front-facing camera.
It would also appear that this device is running the same software experience as the LG Optimus G Pro. Have a peek at our LG Optimus G Pro review to see more of that action, and stay tuned as LG brings the next level in what we expect will be a short amount of time.