LG Optimus L5 hits Europe this month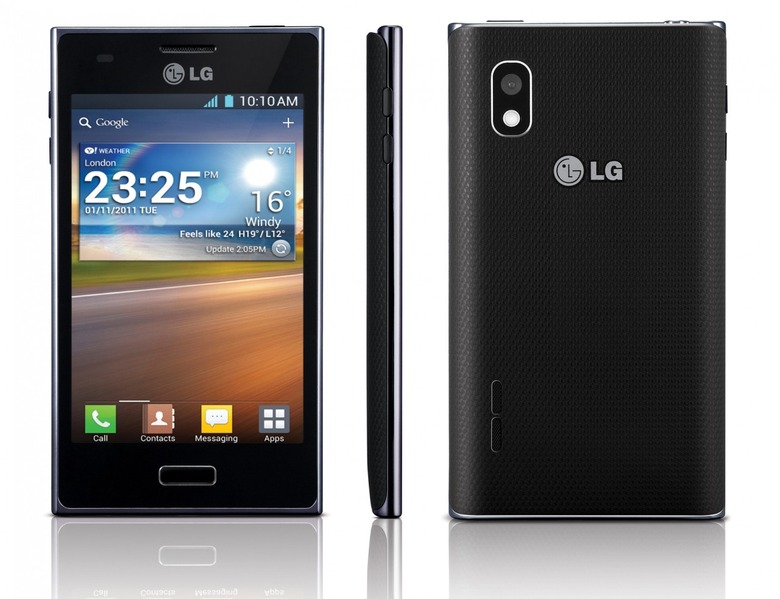 The second model from LG's Optimus L-Series, the midrange L5, is set to hit shelves in Europe this month the company has confirmed. Announced at Mobile World Congress back in February, the Optimus L5 has a 4-inch HVGA touchscreen, 800MHz processor and a 5-megapixel autofocus camera with LED flash, in a body that shows no small amount of inspiration from LG's PRADA Phone 3.0.
There's also 4GB of internal storage along with a microSD card slot, a 1,500 mAh battery, and the latest version of LG's User Experience interface on top of Android 4.0 Ice Cream Sandwich. Different geographical releases will get differently tweaked hardware propositions, too: in Europe and North America the L5 will come with integrated NFC, for instance.
However, in Asia, CIS, Middle East, Central and South America, the Optimus L5 will be a dual-SIM device, capable of switching between two different networks. The handset itself is 118.3 x 66.5 x 9.5 mm, which LG says is enough to make it the thinnest in its class.
Hardly the most advanced device, then, but notable at least for its attempt to bring NFC technology to a lower price point. Exactly what that point will be is unclear, however; LG says the L5 will arrive in the UK, Germany and France this month, followed by markets in CIS, Middle East and Asia before Central America and South America, but hasn't talked pricing.