LG Optimus L Series borrow PRADA style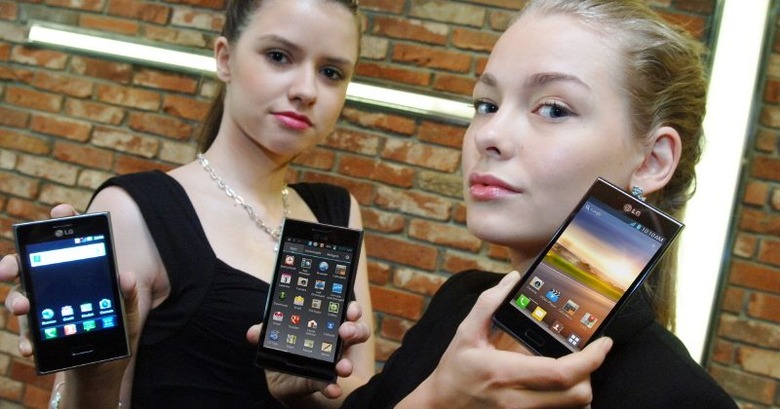 LG can't stop announcing phones ahead of MWC 2012, and next up is the LG L Series, a trio of Android devices spanning price and spec points, and borrowing liberally from design language seen on the PRADA Phone 3.0. The LG Optimus L3, L5 and L7 mark the debut of the company's so-called L-Style design language, wrapping a choice of 3.2-, 4- or 4.3-inch touchscreens respectively.
The Optimus L3 opens the range, with the smallest display and a design intended to be easily held and operated in a single hand. Like all of the L Series phones, it has a textured back cover that's meant to feel like leather, squared off lines and a dash of metal. It's the only model with an "old" OS, too, running Android 2.3 Gingerbread.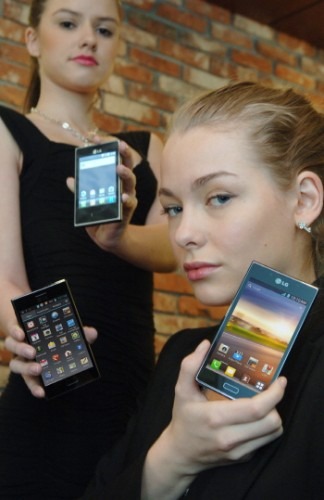 The LG Optimus L5 and Optimus L7 each run Android 4.0 Ice Cream Sandwich, some of the first LG devices to get the new version out of the box. There's a 1,500 mAh battery but otherwise LG is keeping detailed specifications close to its chest.
Availability is tipped for the first half of 2012 in Europe, though there's no word on pricing or North American launch plans. We'll likely find out more when SlashGear heads to Mobile World Congress in under a week's time.
[Thanks to everyone who sent this in!]