LG Optimus G2 smartphone leaks: Nexus 5 no more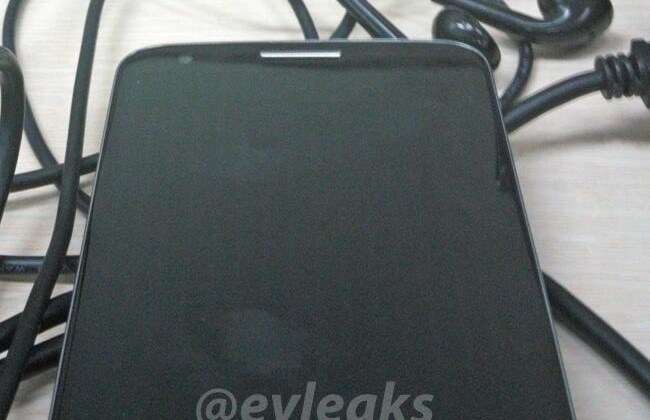 As we edge closer to the release of LG's next hero smartphone, it appears more and more likely that it will be coming with a display that's nearly edge-to-edge. What this means is, like a "Fat Free" box of crackers, there is a little bit of a bezel around the edges, but it's close enough to say it's simply not there. The device that's being pictured today in relation to LG's next smartphone release is also being tied to the name LG Optimus G2.
This device has been suggested to be tagged also with the name Nexus 5 – that implying that it'd take the place of the current LG-made Nexus 4 device on the market right this minute. One rather important point against this possibility is the slightly larger photo of the device that's been leaked with an LG logo at the bottom of it. If this device were, in fact, headed for a Google release, it'd have no branding up front at all.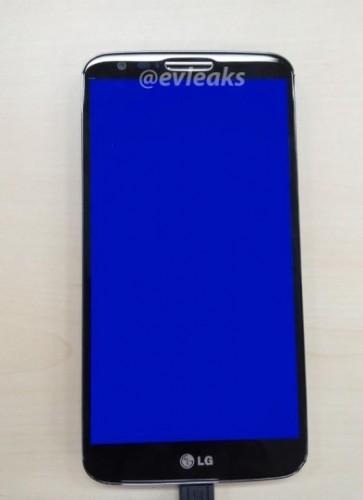 This device has also been tipped – and seems to check out – with a 5.5-inch display with 1080p resolution. This device could very well be a new variant or an upgrade of the LG Optimus G Pro, that coming forth with a very similar display up front but a bit thicker body behind.
Because the LG Optimus G Pro is sill relatively new, on the other hand, it does make the most sense that this would be the long-awaited follow-up to the original Optimus G. This upgrade would place its screen between the original Optimus G and the Optimus G Pro and would upgrade processor power to a Qualcomm Snapdragon 600, just like what's found in the Optimus G Pro, HTC One, and Samsung GALAXY S 4.
This device, while suggested to be coming with a Google push for their developer conference next week at Google I/O 2013, will much more likely be appearing the week after, at its earliest. There LG can avoid any entanglements in news blasts for the week from the conferences goings-on.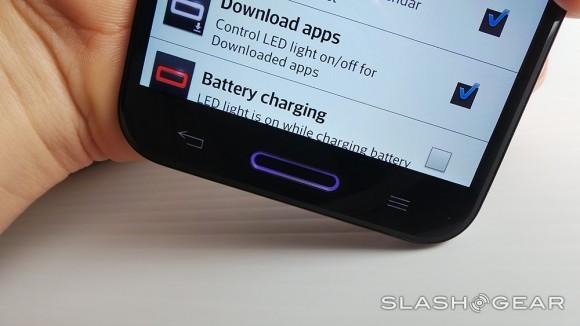 Meanwhile the LG Optimus G Pro launches on AT&T in the United States today – we've got our LG Optimus G Pro review ready for you to have a gander at if you feel so inclined as well. This device should very well lead the way to the Optimus G2 which may be coming presently.
SOURCE: Evleaks