LG Optimus F3 heads to Virgin Mobile with 4G LTE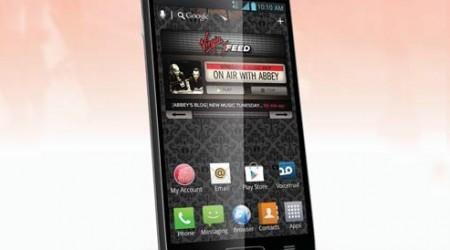 This week the folks at Virgin Mobile have let it be known that they're bringing the LG Optimus F3 to their ranks, complete with the full 2013 LG suite of software features. Inside there's a 1.2GHz dual-core processor and up above a 4-inch IPS LCD display, covered with Corning Gorilla Glass 2 for reinforced scratch resistance.
This device brings on Android 4.1.2 Jelly Bean along with essentially the same software build as we've seen with higher-powered devices this year like the LG Optimus G Pro. This smartphone works with a 5 megapixel autofocus camera at its back with LED flash and 1080p full HD video capture. Up front is a VGA camera for video chat and all the selfies you can handle.
NOTE: This device is exceedingly similar to the LG Optimus F5 and F7 we saw earlier this year at Mobile World Congress. Have a peek!
Under the hood you've got SmartShare for DLNA wireless media mirroring and sharing, Polaris Viewer 4 for Office document viewing and editing, and Wi-Fi Direct for additional super-fast file sharing abilities. You'll be rolling out with a 2,460 mAh battery to keep you active all day long, and this device's QSlite 2.0 "advanced multitasking" engine should be your key to next-level software-bound productivity.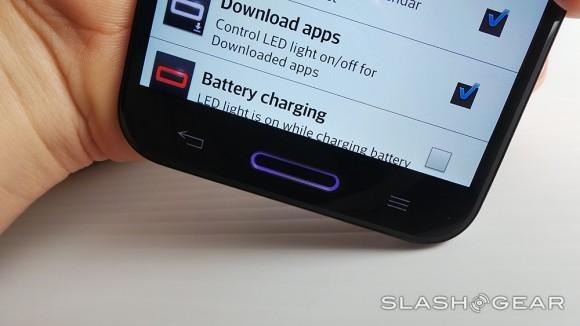 This machine works with a fabulous LED light home button like we've seen with the LG Optimus G Pro as well. Strange as it may seem, this little feature was one of the most unique of the whole generation of devices, so says our LG Optimus G Pro review – its mesmerizing! Though on the surface that may not say much about the rest of the phone, rest assured: LG has done a rather fine job with this generations' smartphones.
As for the 4G LTE; remember you're working with Sprint bands, meaning the coverage area is not going to be especially expansive – you'll need to check to see if your region has coverage well before assuming you'll be hitting Verizon or AT&T LTE speeds any time soon. This device is being offered by Virgin Mobile for $179.99 attached to a "Beyond Talk" plan ("monthly no-contract plan" they call it) with unlimited data and messaging, this starting at $35 per month.