LG Nexus 5 (2015) photos leak showing rear fingerprint scanner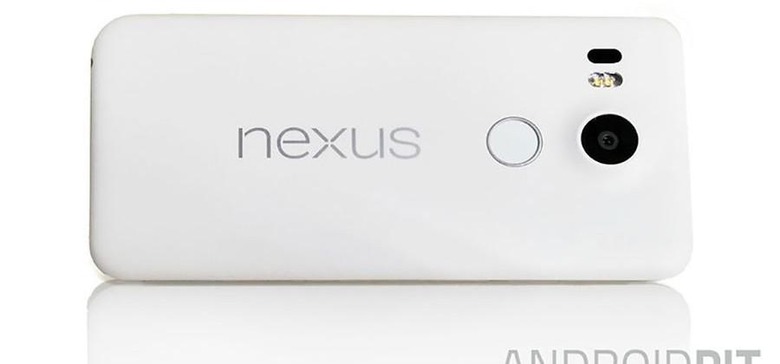 The next Nexus smartphone has been leaked again with some new images hitting the web showing the device from a couple different angles. One of the images shows the device's backside and it looks exactly like the image that leaked back in August showing a circular fingerprint scanner on the back. The new leaked image also shows a slightly raised camera lens and dual LED flash.
The LG Nexus 5 (2015) is expected to sell for less than $400. The second image you see here is another shot that was leaked showing the smartphone from the side. This view shows the two buttons on the side, presumably for screen lock/power and volume controls. We also get a better look at just how raised that camera lens is.
Presumably, the hump helps the camera sensor get the clearance it needs while leaving the smartphone as thin as possible. Rumors suggest that this smartphone could be called the Nexus 5 (2015) or perhaps the Nexus 5X. The image that compares the white and black Nexus 5 (2015) to the original Nexus smartphone shows that the new device is much thinner.
The new Nexus 5 is expected to come in black and white colors. Rumors suggest that it will have 5.2-inch screen, Snapdragon 808 processor, 3GB of RAM, and a 2700 mAh internal battery. Pre-orders for the LG and Huawei smartphones are tipped to start on October 13.
SOURCE: AndroidPit