LG Intuition Hands-on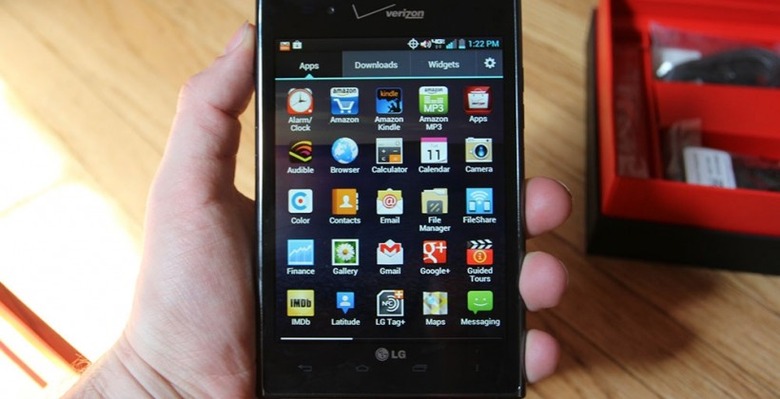 It's time to take another look at the LG version of the in-between segment of smart mobile devices sometimes known as the "phablet" here in the Verizon-carried LG Intuition. We've got our hands on one of these lovely devices today after a short intro by LG in New York City where they've been so kind as to host us and a collection of other publications with the idea being that you're assured the full LG story. The full LG story here is a play-by-play of the abilities and intents of this device as LG wants you to be aware – we'll let you know this as well as the rest in a full review – for now, let's have a hands-on look at the device here in its final form.
What you've got here is a rather boxy look at the smart device that, though it's not the most elegant smart gadget on the planet, it certainly does appear and feel unique here in 2012. LG's recent efforts have been in devices that have rounded corners and odd shapes – like the LG Lucid with its smooth back and tiny size. There's also the LG Nitro HD with one of the most high-definition display-having devices on the planet at this very moment and a rubbery grip back. What we've got here with the Intuition, on the other hand, is a beast with a pen – a "Rubberdium" pen – and another rubbery grip back so you can hold tight!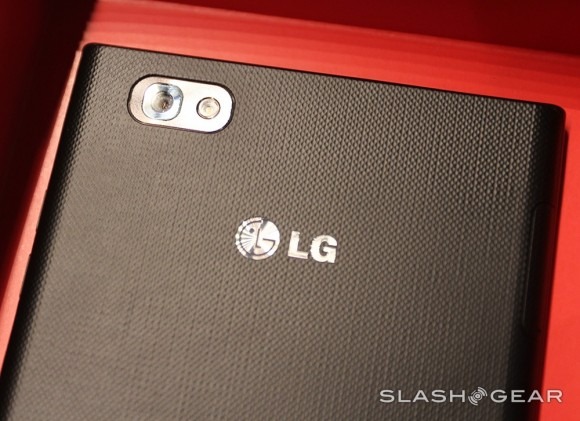 The LG Intuition is currently the largest display-having smart device on Verizon that's not considered a tablet, with the 7-inch Galaxy Tab line from Samsung being next up with a vibe that's decidedly tablet-like. With the LG Intuition you've got a working machine rather than a play machine – tablets being mostly for play, no matter what anyone tells you. On Verizon this device has no parallel – on the greater smart device market, you've got the Galaxy Note and soon the Galaxy Note II, also both from Samsung. Until the Galaxy Note II (or Galaxy Note 2, however you want to type it) reaches Verizon – and it very well may, given the unconfirmed news from earlier today – this LG device has no competitor on Verizon's 4G LTE network.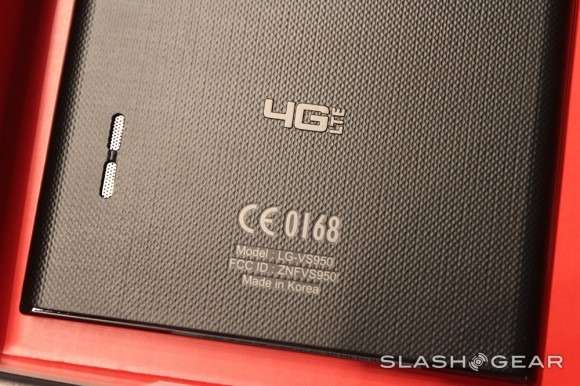 You've got ultra-fast data speed, a massive display, and a beast of a motor under the hood. LG has chosen the Qualcomm Snapdragon S3 dual-core processor to run this device, and it's looking and feeling really nice here in our first few hours in general work and play mode. This isn't the newest Snapdragon processor line – that's the S4 – but it's still lively – we'll see if it continues to keep up in our full review.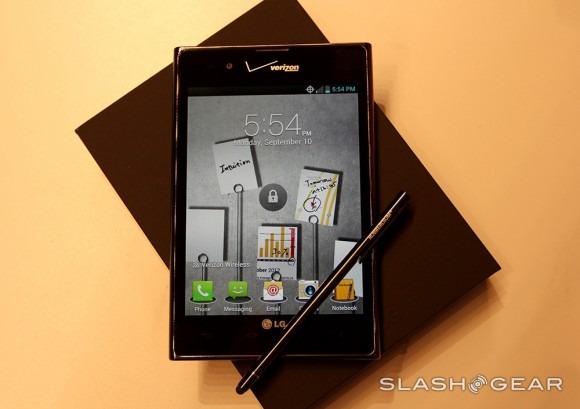 Have a peek here at benchmark scores from the device right out of the box. Note also that there's really no device that this can be compared to fairly with its display being the unique size that it is. It's also always a good time to note that benchmark tests such as those used here on Android only really truly compare devices with one software build against the same devices with different software builds – or in some cases, the same devices with different processors.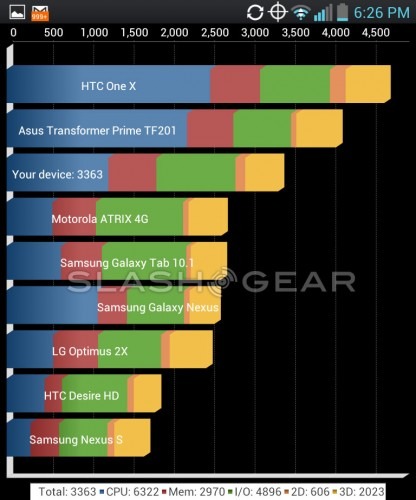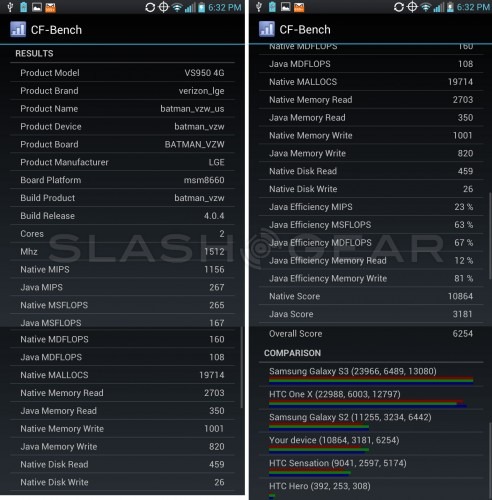 Next have a peek at a few Speed Test scores from right here in New York City, and note that we've found almost exactly the same scores from downtown Brooklyn to JFK Airport back to LaGuardia over the past few weeks with several different Verizon 4G LTE devices. Have a peek at our review of the Motorola DROID RAZR M to see additional speed tests with Verizon in the Twin Cities in Minnesota as well as NYC and stay tuned to see if this LG device has the same results – our guess is that they'll be essentially the same.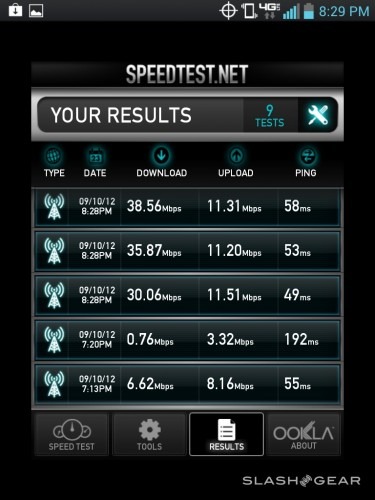 We'll be doing a more extensive review of this device later this week – this week is also being run over by an Apple press event in which they'll likely release the iPhone 5, this meaning there will be a LOT of news coming down from Apple. To make sure you're able to see the LG Intuition in full before it's inevitably pummeled down off the front page no matter when it's posted, stick to our LG tag portal.
Meanwhile have a peek at the timeline below to see additional hands-on and feature posts on this device (and its international edition) and get pumped up about its final release!