LG's G Watch may only have been on the market since July, but the company is already readying a new LG G Watch 2 for IFA 2014 next month, sources suggest. The new model is said to use an OLED touchscreen rather than the LCD of the first-gen smartwatch, addressing criticisms that the display was less vivid than that of its Samsung Gear Live rival.
The rumors, originally reported by the Korea Times and since confirmed by SlashGear's own sources, peg a September release for the G Watch 2, though the name of the Android Wear timepiece has not been finalized. An IFA reveal is considered most likely.
LG was one of three manufacturers to launch a smartwatch back at Google I/O, though only it and Samsung managed to get their wearables on the market in short order. Motorola's Moto 360 also debuted, but sales are yet to begin.
Leaks over the weekend suggested the Moto 360 would be priced at $249.99; that's predicted to be confirmed at a press event Motorola will hold in Chicago on September 4th. The current G Watch is $229.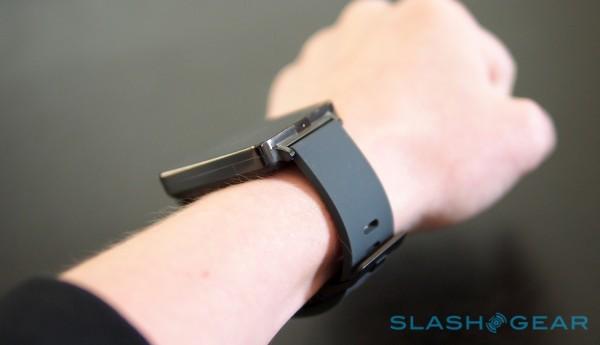 While it may have been one of the first Android Wear examples, the G Watch encountered criticism for its relatively pedestrian design, described by some as more of a reference design for the Google smartwatch platform than something with mass-market appeal.
One likely change according to sources speaking to SlashGear is that the G Watch 2 is a more considered design for a wearable, addressing its predecessor's aesthetic shortcomings.
Meanwhile, according to the Korea Times, LG plans to hold collaboration talks with mainstream watchmakers at IFA to potentially partner up on future models.
VIA Pocketnow
SOURCE Korea Times