LG G Pro 2 confirmed to arrive next month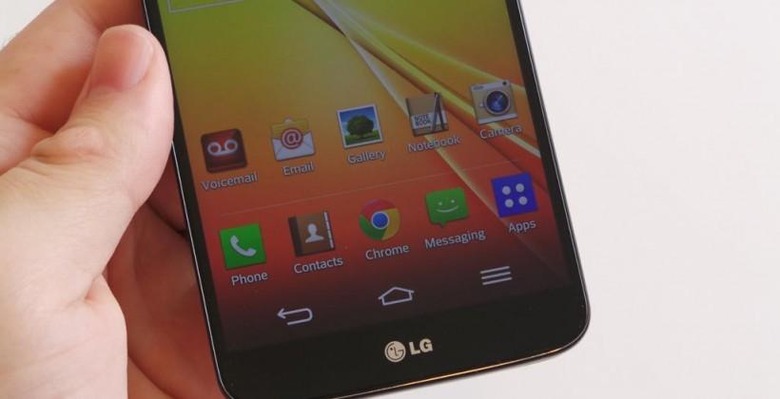 Without saying much, or anything at all for that matter, LG has just confirmed the existence of the LG G Pro 2. The company has also revealed the the smartphone will be announced in February, probably at the Mobile World Congress next month.
The G Pro 2 is being touted more as the successor of the LG Optimus G Pro, unveiled last year also in February. But astute readers will notice that LG has still left out the "Optimus" name, putting it together with LG's line of premium devices. In fact, the LG G Pro 2 will be the fourth in a series, starting with the LG (Optimus) G, the LG (Optimus) G Pro, and finally the LG G2. Seeing the pattern here?
Back when the Optimus G Pro was announced, it sported the highest specs available, including a 1.7 GHz quad-core Qualcomm Snapdragon 600 processor, 2 GB of RAM, 32 GB of internal storage, a 13 megapixel rear camera, and a 5.5-inch screen with a high 1920x1080 pixel resolution. In case you need a refresher, you can read our in-depth review of the smartphone here.
Given its lineage, we can expect the LG G Pro 2 to also sport high-end hardware. However, there seems to have been very little major leaps in hardware of late and we might just see the same specs found on the LG G2, albeit in a larger 6-inch package. Rumored features also include 3 GB of RAM, LTE-Advanced support, and Android 4.4.
Unfortunately, LG hasn't been very forthcoming with details, aside from boasting how consumers love the G Pro's full HD display. We are most likely to also see making its way to the G Pro 2 the custom User Experience (UX) that LG has slowly been consolidating across its devices.
SOURCE: LG