LG G Pen trademark leaks smart Note-taking future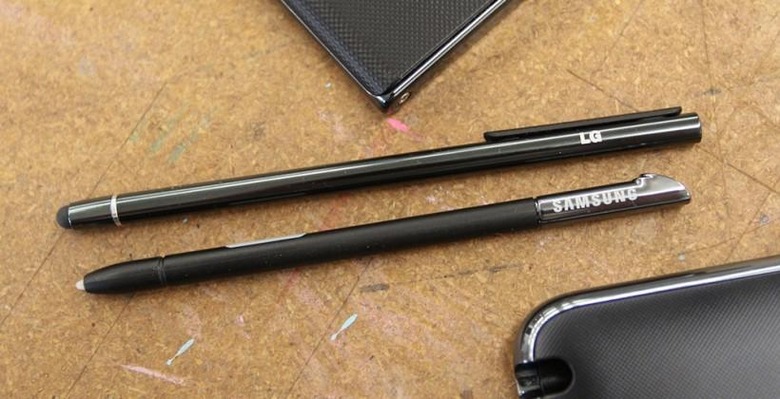 Samsung does it, NVIDIA does it, and LG does it – they use stylus pens in their smart devices. Back with the LG G3 Stylus we saw a relatively run-of-the-mill stick embedded in the modified G3. Back with the LG Intuition we had an even bleaker preposition – a stylus without a holder. Now it might be time LG upped their game, ready for a new generation of smart stylus power prepared to work with any device – not just embedded in one smartphone.
The LG G Pen has been registered for by LG with the US Patent and Trademark office (USPTO). It was filed on December 3rd, 2014, and "will be assigned to an examining attorney approximately 3 months after filing date." That bit isn't all that different from most patents, and does not necessarily have any bearing on the release date of supposed device.
What's interesting about the listing is the absence of any claim on a stylus or writing instrument of any kind. The closest this listing gets to anything that MIGHT be construed as a stylus is as follows: "Electronic handheld units for the wireless receipt, storage and/or transmission of data and messages."
They do, on the other hand, get deep into wearable devices in this LG listing of "identification" devices. Devices like the following are included:
• Watches
• Smart Watches
• Watch Chains
• Bracelets of Precious Metal
• Key Rings for Precious Metal
• Rings of Precious Metal
Wait a second – is LG getting into precious metals? Perhaps they'r aiming to up their wearable game to match that of the multi-thousand-dollar Apple Watch? We shall see soon enough!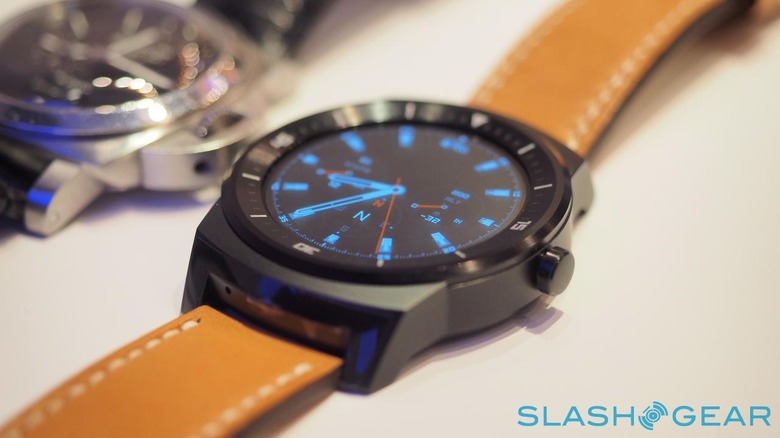 UPDATE: There's also an LG G Scrawl found by Phandroid that suggests LG may also be getting deeper into the stylus app game.