LG G Pad 8.3 Google Play Edition first-impressions
This week Google sprang a couple of devices on the public with little to no leaks or warnings, incredibly so, with the LG G Pad 8.3 Google Play Edition bringing up the tablet front. This device has landed on SlashGear's review bench this week complete with a standard AOSP build of Android inside, rolling with Android 4.4 KitKat to boot. You'll find this machine working with a cool 8.3-inch display with a 1920 x 1200 pixel resolution up front and a full metal jacket (aluminum, that is) around its back.
The LG G Pad 8.3 is extremely similar build to its original edition, coming in with a QUalcomm Snapdragon 600 quad-core processor and 2GB of RAM to back it up. Inside you'll also find connectivity along 802.11 a/b/g/n Wi-fi as well as Bluetooth 4.0 for Bluetooth Low Energy abilities.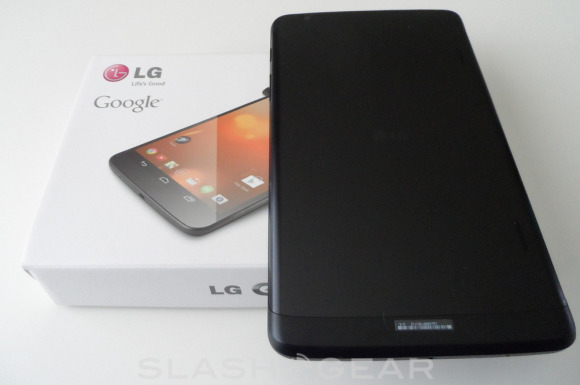 This machine looks and feels smoother than ever with Google's own standard Android inside, rolling with a build that is – from what we've seen so far, not at all different from the Nexus 7's build. Other than the size of the display, this machine brings an extremely similar software experience to the Nexus 7 save its slightly more powerful processor under the hood – it's just a TINY bit more smooth, of course.
This device is being rolled out at Google this week through Google Play and, like the rest of the Google Play Edition devices, will likely stay there for the duration of its existence. This machine will be seeing a full-on review here on SlashGear sooner than later – you'll also want to have a peek at our first-impressions of the Sony Z Ultra Google Play Edition too: seek it out!