LG G Pad 8.3 Google Play Edition Official With AOSP Android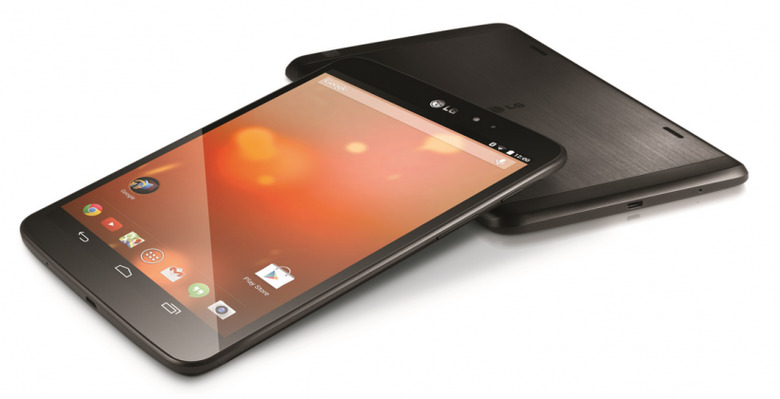 There's a new tablet appearing soon from Google called the LG G Pad 8.3 Google Play Edition, the first tablet to enter this arena of "Nexus" devices. This isn't the first time a device has been released with a more "pure" version of Android – we've got the Nexus 7 and 10, after all, but it is the first time Google has worked with a manufacturer for a tablet to be released the same way the HTC One and Samsung Galaxy S4 Google Play Editions where. This machine will otherwise work with the same specifications as the original LG G Pad 8.3, for the most part.
Working with Google's first push of Android Open Source Project (AOSP) to a tablet (outside of their own Nexus lineup), this device works with the simplest most Google-only version of Android 4.4 KitKat. You'll find an 8.3-inch display up front with 1920 x 1200 pixel resolution – that's WUXGA Full HD and IPS LCD technology for brightness and color accuracy.
You'll also find some extreme near-borderless action going on as well, and this tablet works with Android's relatively new ability to hide system UI – status bar and navigation bar – for full-screen excellence. This device will work with a Qualcomm Snapdragon 600 quad-core processor and a 4,600 mAh battery and will come with 16GB internal storage.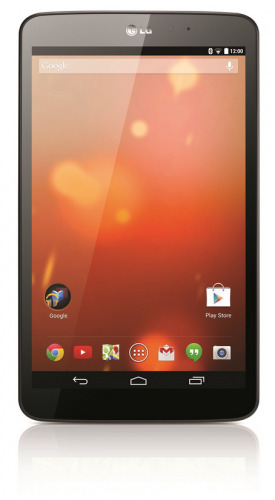 The LG G Pad 8.3 Google Play Edition will be available in Indigo Black for a cool $349.99 USD off-contract (of course) and will be appearing inside the USA first and foremost. At this time Google has not disclosed any details on international availability. Have a peek at a few LG G Pad 8.9 posts in the archive below to gain a greater understanding of the abilities of this device!