Sony Z Ultra Google Play Edition first-impressions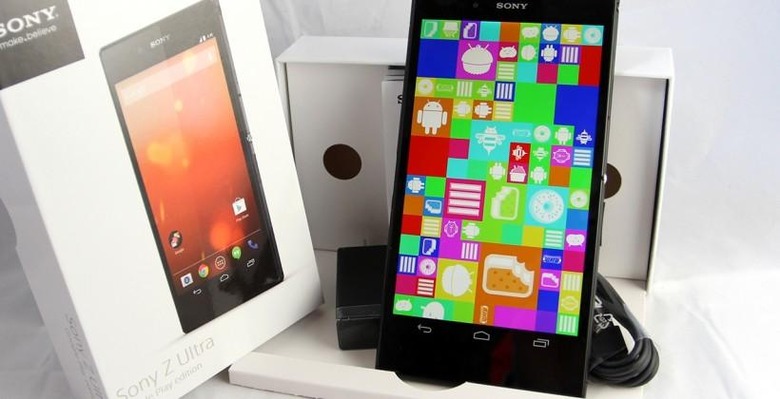 The first Sony-made device to appear amongst the Google Play Edition ranks has arrive on SlashGear's doorstep, that being the Sony Z Ultra. This device went by the name Xperia Z Ultra earlier this year before it was ushered in as a more pure Android experience from Google, here appearing with essentially the same specifications save the unlocked and un-skinned details within. Now we're seeing the Sony Z Ultra Google Play Edition ready for action here ready to roll for 2014.
This machine is massive. It's just about as large a smartphone as we could possible consider a smartphone, as absurd as that may seem to some, before having to classify it as a tablet. Working with a 6.4-inch display with 1920 x 1080 pixels, this device even out-sizes the gigantic HTC One Max.
Inside you're going to find a fully Google-made Android experience with Android 4.4 KitKat. The one and only place we've found any differentiation between this and any other standard Nexus-based Android build is in the display output, working with the Sony-made "X-Reality for mobile" toggle. This allows the display to work with an "image quality enhancer for videos" – more on how well it functions on that later.
Above you'll see this device's single closed USB port as well as its various buttons and plugs around its edges. This device is made to be waterproof and dustproof, so keep those flaps closed!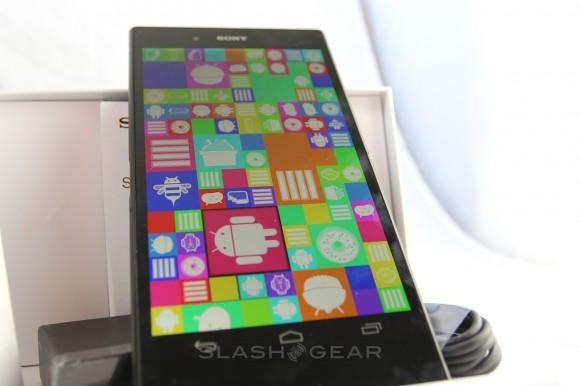 For now we've got a set of up-close and personal photos of the device as well as benchmarks appearing soon. Have a peek at the gallery below and stick around as we usher in the full review sooner than later. Meanwhile you'll want to see the LG G Pad 8.3 Google Play Edition as well – we just happen to have had that device dropped on the review bench this afternoon as well!