LG foretells imminent future of UHD display panels for low-end TVs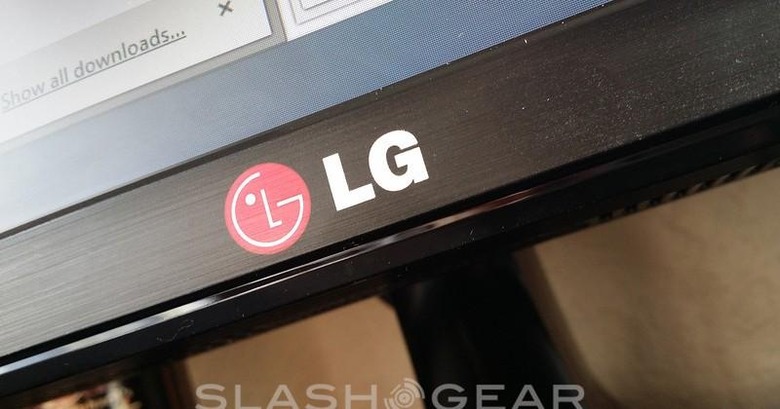 Who would have thought there'd be an end to the seemingly never-ending enlargement of television displays for the home – yet here it is, being warned against by none other than the CEO of LG Display. Han Sang-beom has suggested this week that LG Display, the company he is CEO of at the moment, will guard against "further oversupply" whilst investing in "more premium products." He's made clear that the television hardware industry has been hit by none other than a growing demand for smaller displays – namely those for smartphones and tablets.
Speaking at an industry forum with reporters at the Grand InterContinental Hotel in southern Seoul this Tuesday, Han noted that while there is an expectation that the economy will grow on a global scale next year, his stance on the market he presides over is still "somewhat negative." According to the Korea Times, Chinese TV manufacturers in many sectors are "suffering from large inventories" due to a new lack in TV sales in recent months.
According to DisplaySearch, the TV industry as a whole will contract a cool 4.8 percent. This is in direct comparison with 2012, which in turn saw a lack of growth compared to the year before it. To combat the lack of need for current-generation display panels in bulk, LG has decided to move toward "value-added" and "premium" displays.
This means that their LCD lineup will expand on the UHD side of things – that's Ultra High Definition, edging into the world of 4K and even 8K down the road. According to Han, this means that UHD displays will be produced in numbers large to be "expanded to low-end starting from early next year."
This move will likely also have the mobile universe moving up to the high-end as Han suggests that slowing TV demand is due in part to a consumer shift "towards portable devices" such as tablets and smartphones. LG has just released the LG G2 smartphone to the market with a 1080p display and will be bringing the LG G Pad 8.3 to market soon, with a sharp 1900 x 1200 pixel resolution in tow.