LG G2 camera hands-on: OIS, back-facing shutter, 13MP up close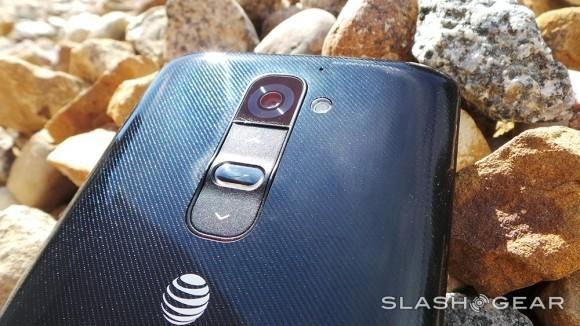 One of the key ingredients for success for LG with the LG G2's release this Autumn is in its backside – and not just because it's working with all of its physical buttons on its rear. Instead it's because LG has made a big effort to show off its current-generation camera technology, complete with optical image stabilization, a back-facing shutter button (that's the down-volume button, mind you), and a 13MP sensor. While we've already sent out a full LG G2 review as such, today we're having another peek at the camera on its own.
The first thing you're going to see here is a very brief hands-on look at the LG G2's basic camera interface. Note here that the software is extremely similar to that of the star of our LG Optimus G Pro Photo Tour from earlier this year. There we saw fit to take 2013 LG camera finesse with us on an outing in Barcelona, Spain. Here we're sticking to North Dakota.
Heading down to the local Zoo with the LG G2 resulted in many opportunities to capture greenery, fur, and moving objects galore. Here we've also made an effort to use the volume button on the back of the device to take the photos exclusively. While this button does take a little getting used to, it ends up being extremely handy – and unlike many Android phones with their volume buttons on the side, we don't have to worry about being left- or right-handed.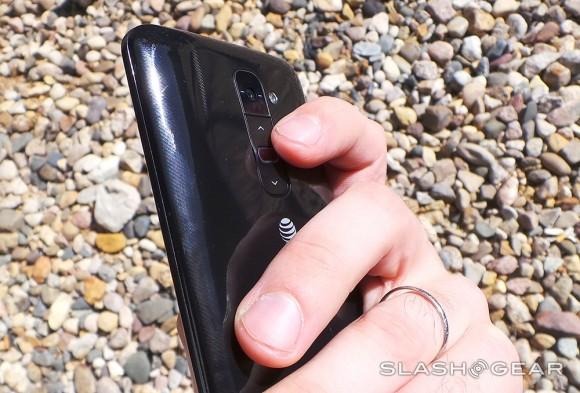 The first of three photos we're going to zoom in on here is of a pair of ducks. We shot this photo from relatively far off, as you can see, and snapped the shutter right as a group of these birds was about to hit the water. While the resulting up-close image isn't especially detailed, you can still sense the quickness with which the image was captured.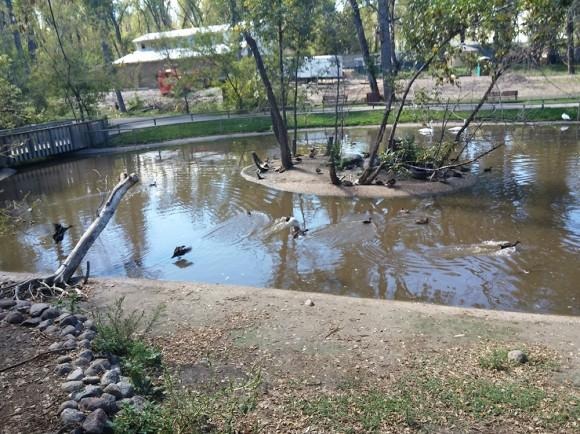 Next you'll find a bee near some ketchup, mustard, and relish. The same is true about the motion here – also without OIS, the LG G2 might never have been able to keep focus on the bee as it darted to and fro without also producing a less-than-fantastic image. Here we get a sharp image of an otherwise difficult-to capture subject, quite simply.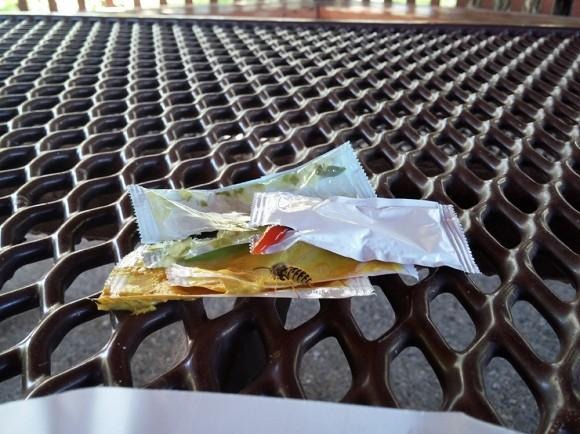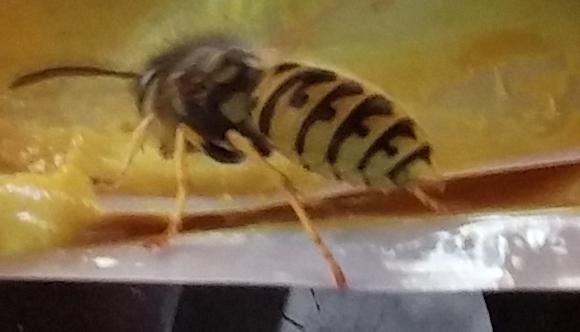 The third image in this series shows the detail that can be captured by the LG G2's 13-megapixel setup, here shooting what – at first – seems to be an empty environment. Up close you'll find a white tiger chilling in the back of his domain. I'd honestly captured this photo not expecting to see much more than a white blob – surprise!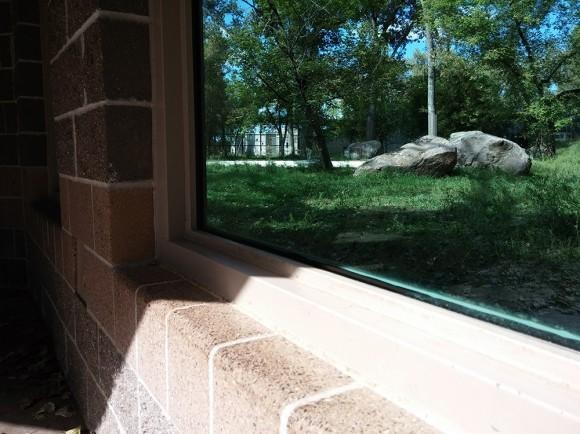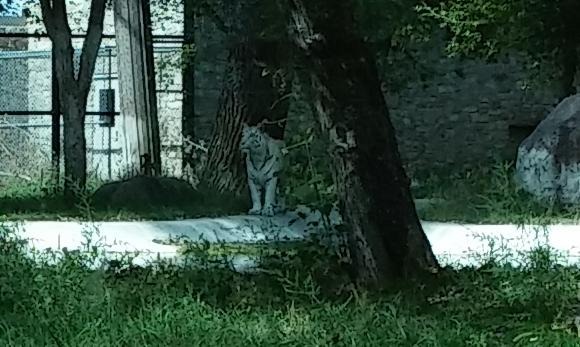 The one video example you're going to see here may make you a bit queasy. What you'll find is a capture of a bunch of flowers near a parking lot, with the LG G2 darting back and forth to test the device's ability to keep image quality high even when there's no focus to be had. Keep in mind that this is in no way meant to be a presentation of a normal everyday shooting style – unless you've got a quick trigger finger, of course.
Below you'll find a small collection of shots taken with the LG G2's back-facing camera, each of them showing different results in different situations. Notice the oddity in the photo of the dock by the water, in how OIS is likely to blame for focus near the bottom and an odd sign of movement above. Also seek the goat image, probably the worst image we could muster of a moving object with the camera whilst standing still – certainly nothing to blert at.