LG Fantasy Mango smartphone photos leaked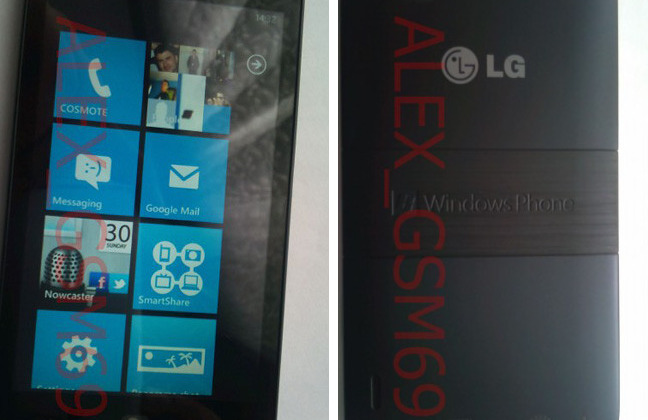 Another smartphone to add to the Mango world for Windows Phone comes here in the LG Fantasy, code named E740 and very likely the same device we saw earlier this week in the LG Miracle. This device is one that'll be sporting a lovely 4-inch super-bright NOVA display, a 1GHz Snapdragon single-core processor, and a 5 megapixel camera on the back – so you know what that means: mid-range time! LG will certainly need to come correct with the price on this beast if they hope to put a kink in the already standardized set of devices out there for Windows Phone right this minute – drowning is a distinct possibility!
That said, this "Not for sale" labeled working unit does appare to have ScanSearch and what PlayTo has been renamed as: SmartShare, both of these previously exclusive the the Optimus 7, so some sort of exclusive business may be going on in the innards of this device. LG has been relatively quiet on the Windows Phone front thus far, bringing such lovely oddities as the LG Spectrum with Android to the market with a whole lot more force, so this could be their play for the center of the ring. The mid-range of the smartphone world is always a great place to make a play when the top tier is overflowing with ultra-similar looking and functioning devices.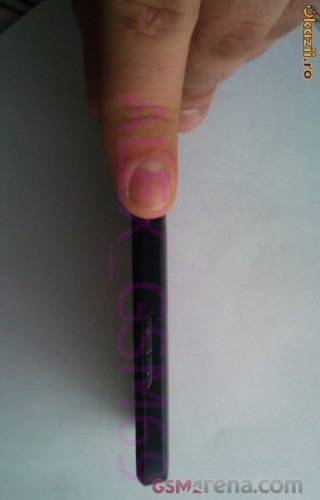 This device has been tipped separately as having a 1GHz Snapdragon and a 1GHz Scorpion processor, both of them single-core, while its front-facing VGA camera and back-facing 5 megapixel camera specs seem to have been holding up ever since inception. This device is expected to be announced inside the first quarter of 2012 – carrier remains unknown!
[via GSMArena]