LG Miracle Windows Phone image surfaces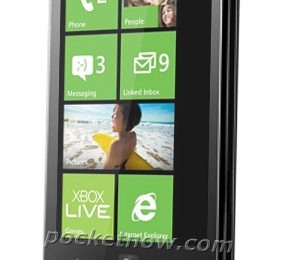 LG is planning to introduce a mid-range Windows Phone, according to a leak posted by PocketNow. An image of the device has surfaced and it's reportedly the same handset as the LG Fantasy that was revealed in a leaked roadmap back in December.
The LG Miracle is expected to sport a 4-inch super-bright NOVA display, 1GHz Snapdragon single-core processor, 8GB of internal storage, front-facing VGA camera, and a 5-megapixel rear-facing camera capable of 720p video capture.
The Miracle will also support HSPA connectivity and include an NFC chip, which supports expectations for NFC support in the next Windows Phone update. The device will likely be unveiled at Mobile World Congress later this month.